On-Site Music Education - Our Atlanta Campus
When you're here, you may not want to leave.
Why?...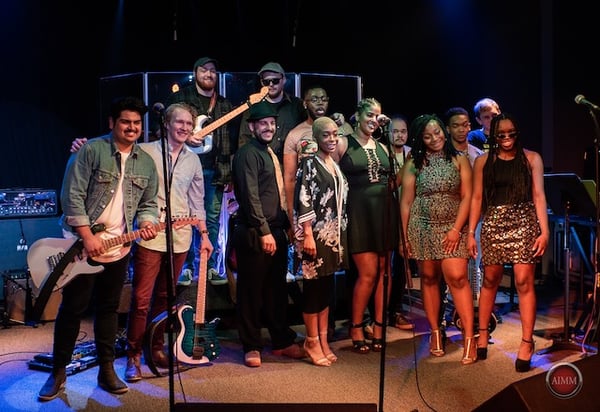 Atlanta Institute of Music and Media is a technology rich 24,500 square-foot facility comprised of:
Classrooms
Recording studios
Media Center library
Private lesson rooms
A performance hall
A student lounge
Computer labs and practice areas
Digital practice rooms
The performance hall and classrooms are outfitted with the latest, top-of-the-line amplification gear, acoustic and electric drum kits and recording equipment to make your experience second to none.
Atlanta Institute of Music and Media offers a fast-paced learning environment, outfitted with state-of-the-art equipment.
The performance classes group you with peers in a band format to prepare you to play in any performance situation.
AIMM provides students with the tools necessary for rapid progress, expanding their repertoire and creating new professional possibilities.
A schedule that works for people who work
AIMM classes are held Monday through Thursday between the hours of 10 am and 11 pm. Students can complete the certificate program full-time in one year and part-time students can finish within two years.
Immersive Location - Music Lives Here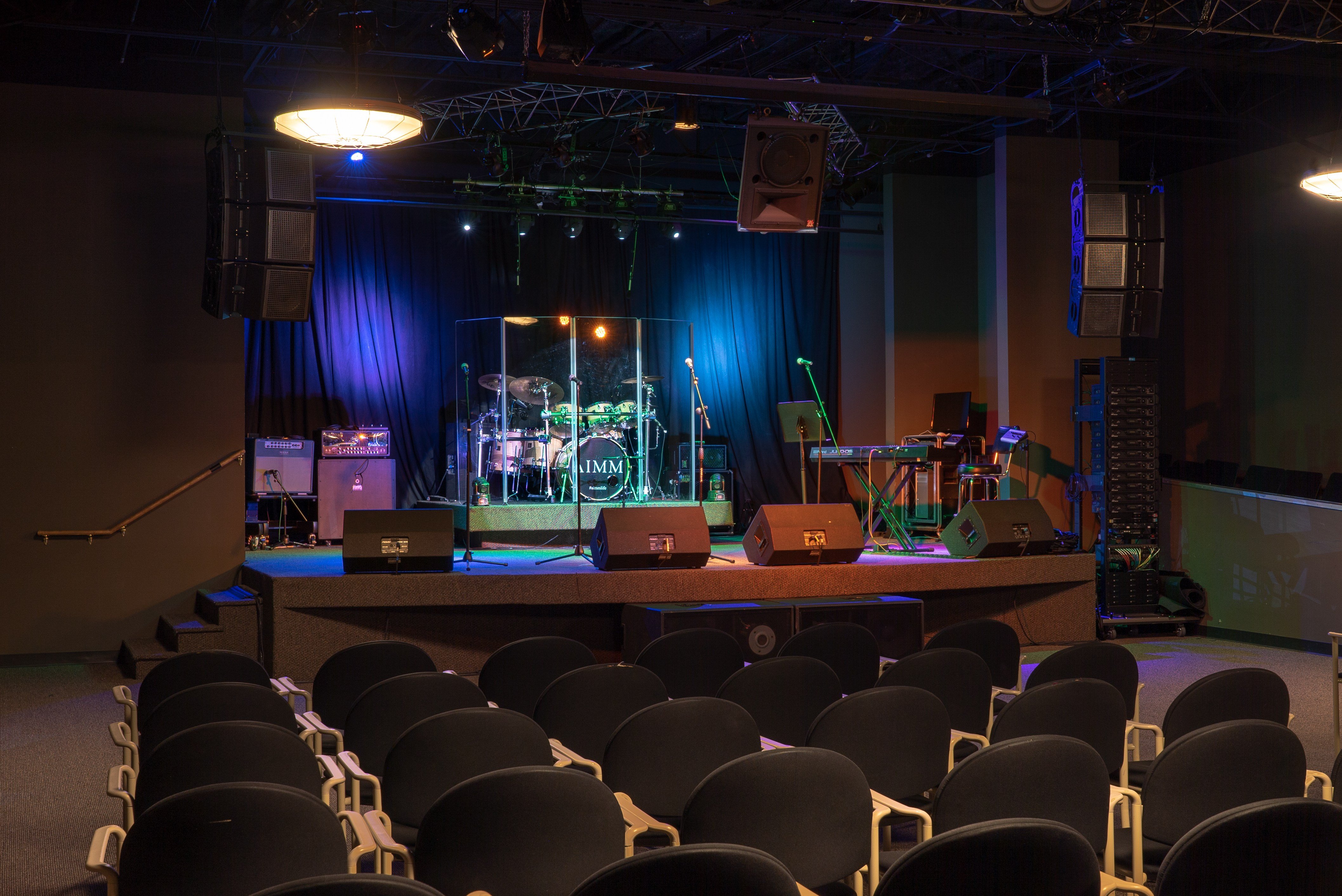 AIMM is located near the heart of Atlanta's vibrant scene. Atlanta is home to some of the most creative, successful, and influential artists of the past half-century.
The city of more than 4 million people is home to record labels, renowned recording studios, world-class venues, and all other aspects of the music and performing industry. Click here for more information on Atlanta's music scene.

Our Programs
AIMM offers both degree and certificate opportunities on-campus. These include:
Degrees
Music Production and Audio for Media
Music and Technology Associate Degree: Concentration in Guitar, Vocals, Drums, Keyboard, or Bass
Certificates
Certificate in Music Production
Performance Certificate in Guitar, Vocals, Drums, Keyboard, or Bass
Live Clinics that Build Your Skills Fast
To enhance our curriculum, AIMM stages live clinics with top industry professionals such as Jimmy Herring, Robben Ford, Mike Stern, Corey Christiansen, John Scofield, Johnny Hiland, Andy Timmons, Paul Gilbert.
If you want to elevate your music skills, you have to look into the Atlanta Institute of Music and Media. Our degree and certificate programs help develop well-rounded musicians that are prepared to break into the music industry.
Just look at alumni like Kesha Lee and KEYZ. Kesha Lee earned a grammy for her work on This is America by Childish Gambino and KEYZ co-produced 2020's biggest hit song, WAP.
If you want to succeed in the music industry, start your journey at AIMM today.