Online Interactive Workshop Series
The AIMMLife Sessions are an interactive workshop series for musicians and producers that are based entirely on commonly asked music questions.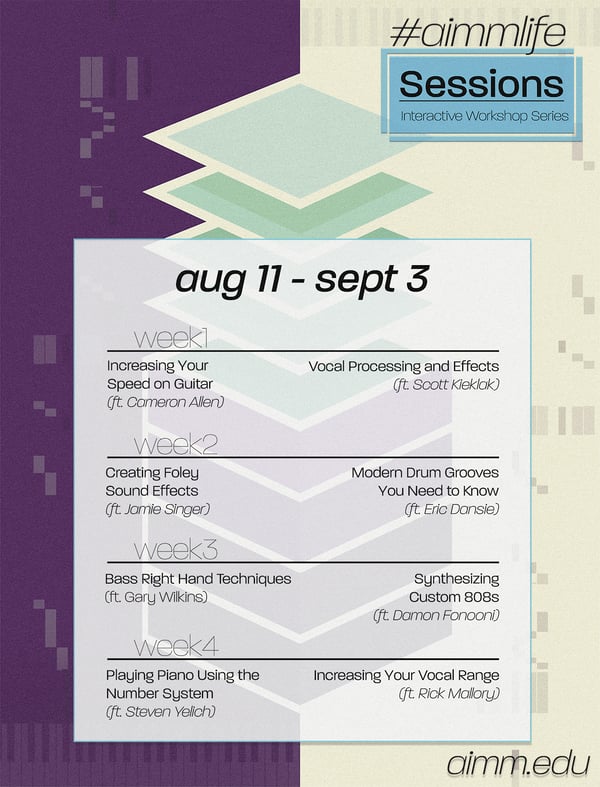 Beef Up Your Skills & Learn Industry Secrets
During the interactive workshop series, you'll have the opportunity to ask questions and learn hands-on techniques that your favorite professional musicians and producers utilize.
Sign up below and get the best industry tips, tricks, and techniques!
Sign Up for the Interactive Workshop Series