Online Interactive Workshop Series
We are excited to announce that starting TONIGHT, August 11th, AIMM will be hosting an online interactive workshop series for musicians and producers.
These virtual sessions are based entirely on commonly asked music questions.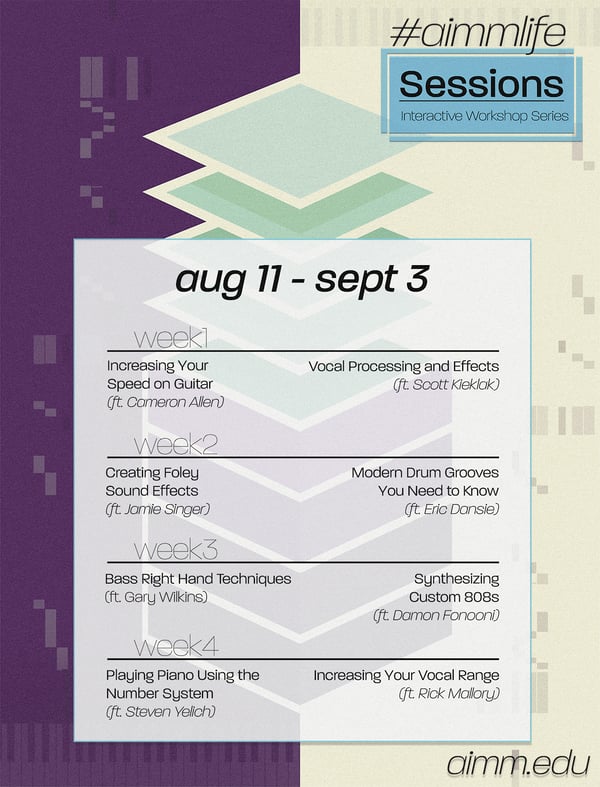 Beef Up Your Skills & Learn Industry Secrets
During the interactive workshop series, you'll have the opportunity to ask questions and learn hands-on techniques that your favorite professional musicians and producers utilize.
Sign up below and get the best industry tips, tricks, and techniques!
Sign Up for the Interactive Workshop Series