Music Production and Audio Engineering School Serving Fayetteville, Ga Students
Our Fayetteville, Georgia area music college offers Audio Post Production and Engineering Degrees, teaching the skill of creating, editing and mixing sounds for the use in media.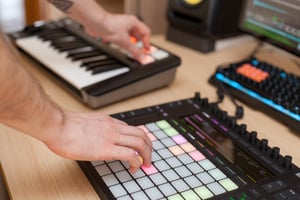 In order for sounds to be used in media, like movies, games, and television, the music, sound effects, and dialogue must first be perfectly synced and customized.
This lengthy process of creating sounds for use in film includes steps like,
Production Dialogue Editing
Automated Dialogue Replacement (ADR)
Sound Effects Editing and Design

Foley Recording

Music Composition
Music Editing
Mixing
The Atlanta Institute of Music and Media is a world renowned music school that services a wide range of areas in Georgia, including Fayetteville.
It presents a variety of degree programs to determined individuals. The degree programs are taught by leading professionals in their field, and students have the opportunity to hone their music production and audio engineering skills.
Students learn in a real world atmosphere with assistance from professors that help to prepare them for a very successful career in the industry of their choosing.
Keep reading to learn more about the Best Music Production School.
Music Production Associate Degree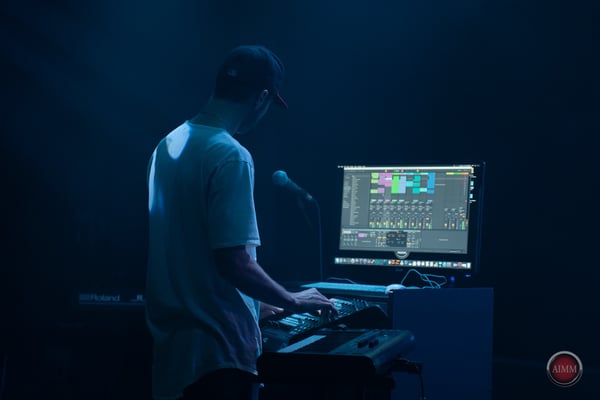 The Music Production Associate of Applied Science Degree offers a variety of courses that are designed to further student's audio post, recording, and audio engineering abilities.
Students will enhance their musical talents, while gaining valuable knowledge and experience from professors about their future fields and industries related to music production and engineering.
Our Music School serving Fayetteville has amazing instructors who are industry professionals. They draw upon their certifications, work experience, and their music, engineering, and audio post degrees in every single lesson within the classroom.
Our instruction techniques are constantly changing because our college and its accredited professors realize that teaching styles must evolve with the music industry around us. We utilize varying instruction styles, like,
live clinics hosted by industry professionals
lab instruction
practical application instruction
Employing a variety of teaching styles within the classroom allows students to learn from traditional practices, hands-on experience, and real world scenarios from current industry front-runners.
Opportunities are also available to students, like the opportunity to obtain Pro Tools Certification with music and audio for film post production.
Additionally, students in the Music Production and Audio for Media Program must complete general education courses. Then, students will then take courses that have been exclusively selected to provide them with the ability to apply various sounds to motion media, like video games, television, and films/movies.
These varying sound forms consist of,
sound effects
music
location audio
dialogue
Our Music School near Fayetteville will supply students with the best state of the art technology and equipment in the industry.
Therefore, not only does our institution improve individual's musical talents, but also their technical ones! Ambitious students pursuing the MPAM Program around the Fayetteville, Georgia area will graduate fully prepared and confident.
It is AIMM's main goal to provide all of its students with the trade secrets, skills, and opportunity they need to obtain and strive in an music industry career.
Our Graduates Are Successful Producers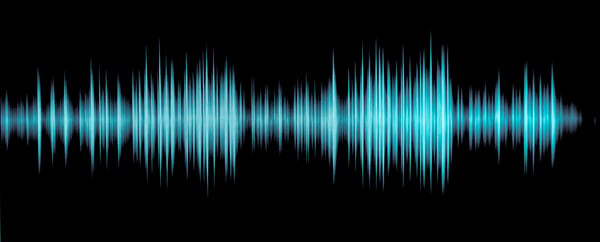 Many of our audio engineering students from Fayetteville graduate from our Music College and go on to have extremely successful careers.
Kesha Lee - Engineer
Kesha Lee is an engineer who earned a Grammy for her work on Childish Gambino's song, This is America.
Turbo the Great - Producer
Turbo is famous for producing Drip Harder with Gunna and Lil Baby.
KEYZBABY - Producer
Jay Foye, aka KEYZBABY, is an AIMM alumni that co-produced the current #1 song in America, WAP.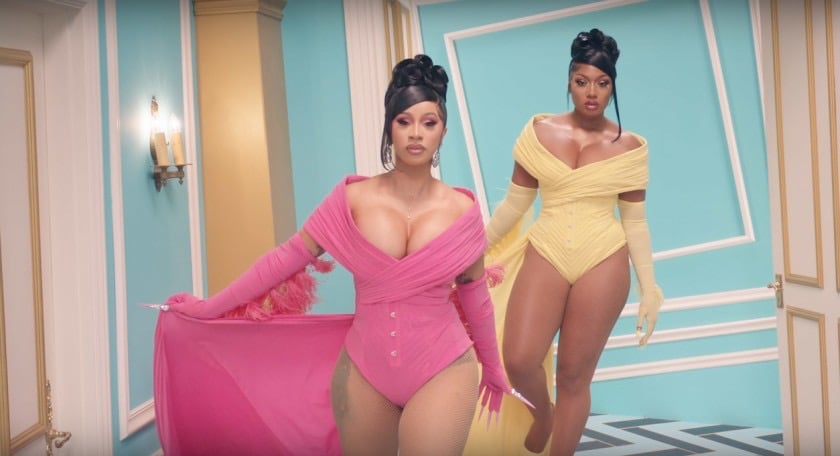 AIMM's Location
Address: 2875 Breckinridge Blvd #700, Duluth, GA 30096
Phone Number: (770) 242-7717
Professional Audio Engineers & Accredited Producers
At Atlanta's Institute of Music and Media we only employ the very best music professionals who can successfully teach the difficult curriculum and provide students with information about their learning experiences in the industry.
These professionals combine their knowledge with experience to create some of the greatest programs a music school can offer.
Students benefit from a variety of teaching styles from successful industry professionals. In addition to a well-rounded music education, students will build lasting relationships with their professors, who are prominent musicians, producers, and audio engineers at the forefront of their fields.
Kevin Rigney is another one of our invaluable faculty members. He is a successful composer, sound designer and engineer, and has worked for an array of artists and stations, including
Adult Swim
CNN Sports
Verizon Wireless
Honeywell
Steve Vai
George Lynch
Paul Gilbert
The Dave Weckl Band
Tosin Abasi
Victor Wooten
Steve Bailey
What Makes AIMM Unique?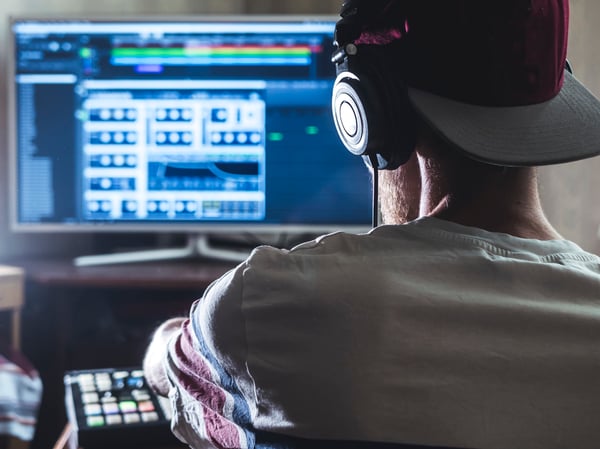 At AIMM, we create all of our degree and certificate programs with the intention of fully preparing students for a successful career in their desired industry.
Our Music Production and Audio for Media Degree and Certificate in Music Production programs allow graduates leave of institution feeling confident. They will have the necessary knowledge and studio experience to obtain any fulfilling career they seek.
One of the greatest advantages of attending AIMM is, as a part of the curriculum, our students are required to create a recorded portfolio. This portfolio demonstrates your abilities, and when combined with an impressive resume, can help you land your dream job.
The industry is currently seeking creative and technologically advanced producers and composers. Our graduates have the skill levels of professional audio post producers and engineers, due to AIMM's state of the art recording and engineering technologies.
We provide students with the right equipment to prepare them for studio work in the real world.
Did you know that AIMM is the only music college that combines organic instrumentation along with technical recording aspects in their programs? At AIMM, we artistically combine music and technology.
You will effectively learn from both sides of the studio.
If you dream of becoming an audio post professional and music engineer and you live in the Fayetteville, Ga area, then look no further than the Atlanta Institute of Music and Media.
We can provide you with an education that will take you anywhere you wish to go.
Click on the link below to receive more information about our degree and certificate programs at the Atlanta Institute of Music and Media!