Douglasville, Georgia Music Production and Audio for Media School
Our Music School serving Douglasville, Ga offers cutting edge music and music production degree programs for students interested in enhancing their musical talents and career opportunities.
Music Production and Engineering is the practice of mixing, editing, and creating sounds. Music, sound effects, and dialogue all must be customized to perfectly sync with media, such as movies and television. The processes of creating sounds for use in film include,
Production Dialogue Editing
Automated Dialogue Replacement (ADR)
Sound Effects Editing and Design
Foley Recording
Music Composition
Music Editing
Mixing
The world renowned Atlanta Institute of Music and Media in Douglasville, Georgia, offers determined individuals degree programs to learn from leading professionals in their field, and hone their music production and audio engineering skills in a real world atmosphere that will prepare them for a successful career in the industry.
Music Production Associate Degree
The Music Production Associate of Applied Science degree program courses are designed to further recording, music production, and audio engineering abilities. Students will hone their musical talents, and most importantly, gain valuable knowledge about the field and industry of music production and engineering.
In addition to the completion of general education courses, students in the challenging Music Production Associate of Applied Science degree program must also complete courses that have been exclusively designed to provide students with the knowledge and ability to technically apply various sounds to film, like TV, games, and movies. The varying sound forms include,
dialogue
sound effects
music
location audio
Instructors are industry professionals who draw upon their work experience, their own certifications, and their music, engineering, and music production degrees in the classroom. The various instruction techniques utilized by the school and its accredited professors include,
lab instruction
practical application instruction
live clinics hosted by industry professionals
This type of variety allows traditional learning, hands-on experience, and real world experience with current industry front-runners.
The Atlanta Institute of Music and Media offers the music production degree program, audio engineering degree program, and certificate opportunities, like the opportunity to obtain Pro Tools Certifications for film post production with music and audio!
Our Douglasville area music school supplies all of its students will the best state of the art technology and equipment. Therefore, not only will your musical talents improve but so will your technical ones!
Students of the AAS program near Douglasville, Georiga will graduate prepared and full of knowledge. It is our main goal to provide you with the skills, trade secrets, and opportunity needed to obtain and advance in a music production career.
Professional Audio Engineers & Accredited Producers
Atlanta's Institute of Music and Media employs only the best instructors equipped with the knowledge to teach the demanding curriculum. These individuals are music professionals that combine their "real world" experience and knowledge to create the greatest programs a music college can offer. Students gain a well-rounded music education, while building lasting relationships with prominent musicians, producers,and audio engineers that are at the forefront of their fields.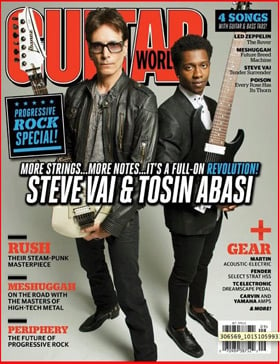 Kevin Rigney is a composer, sound designer and engineer, and has w
Adult Swim worked for artists and stations like,
CNN Sports
Verizon Wireless
Honeywell
Steve Vai
George Lynch
Paul Gilbert
The Dave Weckl Band
Tosin Abasi
Victor Wooten
Steve Bailey
Our Graduates Are Successful Producers
Many of our Douglasville area Music College alumni have extremely successful careers. One graduate in particular, Matt Aston, accredits AIMM for his success and career opportunities. He interned at the famous, Tree Sound Studios and eventually became an engineer there! Soon after, he began working on location audio for a variety of TV shows like Real Housewives of Atlanta, Big Rich Atlanta, Kandi Factory, and The Family Hustle.
Matt believes graduating from AIMM was extremely advantageous and attributes his success to the opportunities AIMM presented him with. If it is also your dream to work in music production and engineering, then our Atlanta music school is for you!
Our Appeal
Our music production degree, recording degree, and certificate programs, are purposefully created with the intention of preparing all of our students for a very successful career in their desired industry. Graduates leave feeling confident, with the knowledge and hands-on experience necessary to obtain a fulfilling career.
As a part of the curriculum, our stu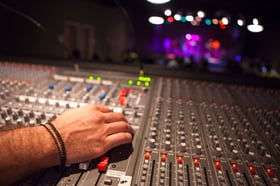 dents produce a recorded portfolio throughout their time at AIMM. This portfolio, in addition to your resume, can help you fully demonstrate your capabilities as an artist.
Currently, there is a high demand for creative and technologically advanced producers and composers. Music production professionals are being eagerly sought after, and with AIMM's state of the art recording and engineering technology, we have all of the right equipment to prepare you for the exact career you are seeking.
If you an aspiring music producer looking for a career that will take you just about anywhere you want to go, then the Atlanta Institute of Music and Media is exactly where you need to be.
Click on the link below to receive more information about our Douglasville, Ga music production and music production degree and certificate programs at the Atlanta Institute of Music and Media!