Steps to Take Before Your Next Music Industry
Project
If you're reading this, odds are you have a big music project coming up. In the world of music, a "big project" can be many different things.
It could be something obvious like creating and releasing your new album.
Or, it could be something on a much smaller scale, like releasing a single and creating a music video for it.
What about planning and executing a regional tour, or a crowdfunding campaign to get your career started? These are huge projects.
Maybe you're on the other side of the operation, and your project is to set up your production company or home studio to market your services to musicians.
Simply put, a project is a goal with a set of tasks that has a definite beginning and end. Things like marketing and promoting your music aren't projects because they are both ongoing things.
However, setting up your website for promotion and a specific marketing campaign do count as projects.
No matter the size or scope of the project, the most important question to ask yourself is how you turn it from idea to something tangible. The first and most important step is always planning. An idea without a plan usually stays just an idea.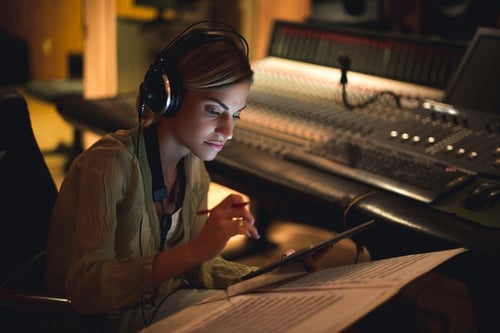 Sure, planning can get a bit tedious and take some fun away.
However, if you take the time upfront to set up a solid plan for your project, things will go a lot smoother, and your idea will turn into a product as soon as possible.
Now let's take a look at a few things you should do in the planning process to ensure your project is a success.
1. Determine Your Project's "Big Picture" Purpose
Do this immediately.
Like right now. This blog will still be here when you get back.
Good?
Countless musicians do things just because they see other musicians doing them. That's doesn't give your project a purpose. Just because other musicians have had success with an EPK or Patreon page does not mean it is best for you or will gather the results you desire.
Setting up a twitch channel because using Twitch is the "flavor of the month" is not the way to go about your next project.
Before you commit to a new project, you need to ask yourself how completing it will benefit your career as a whole. Make decisions based on how they will benefit you, not on how it has benefited someone else.
Everyone has different goals, so no two musicians will have the same career path.
That means what worked for someone else might not work for you, and what worked for you might not work for someone else.
Take time in the beginning stages of your project to step back and ponder on your big picture purpose. This will give you a better perspective and save you a lot of time and energy.
2. What Are Your Goals?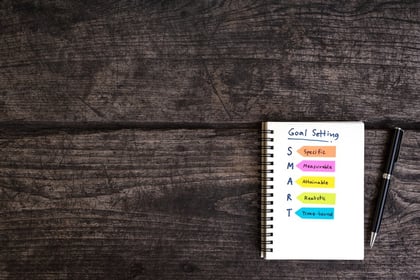 Now that you have your big picture mapped out, we can zoom back in on our current project.
When setting these goals, we need to make them as actionable and specific to our project as possible.
Let's say you want to launch a tour. Your goal then is to launch your tour. Awesome!
But first, let's answer some of the following questions:
When do you want to start touring?
How many people need to be invested in your music before the tour begins?
Does the tour need to be featured in blogs, news outlets, or articles?
Is your tour for fun or in promotion of an album?
How will you financially support this tour?
How much money do you need to raise?
What merchandise, if any, will be sold while on the road?
When you start considering all of these questions, it becomes a lot more than just "going on a tour."
These goals shouldn't be randomly pulled out of a hat. When possible, base your goals on what has already worked for you in the past.
Look at the data from your last tour to see what worked and what didn't, and go from there (and if you don't keep data, it is never a bad time to start).
3. Make a Plan of Action
This is when you break down your goals into smaller, actionable tasks. You will also need to set up deadlines for the tasks. Deadlines that are more specific than "sometime" and "when you get to it."
Everyone has fallen in that trap though, so don't be too hard on yourself. It is never to late to pick yourself back up!
In most cases, it's easier to make an action plan if you start with the deadline and work backward. So, if you want to start your tour on a specific date, you need to decide when you should begin contacting venues.
Now you start to work out your to-do's.
You'll need information about yourself and your music to give to the venues, contact info for the venues compiled in a spreadsheet, and emails written and sent to the venues.
When do you need to be sure your merch inventory is ready to hit the road? Decide on the date, and work backward.
Maybe you need to design a new item, check your current stock, create the proper signage, do a test run of the booth setup, and organize the merchandise into boxes before that date.
4. Know When the Project is Finished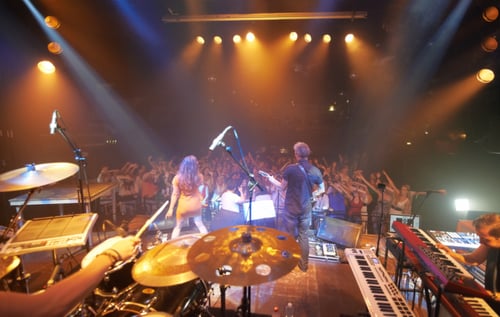 This seems obvious.
My project to go on tour is finished when I go on tour.
That's true, but it's rarely that simple.
Many musicians set vague goals for their projects and get confused or sidetracked toward the end as they're almost finished. This should be the time you're celebrating a job well done, not scrambling around to get the final puzzle pieces put together.
Not all projects will have obvious endpoints either.
If your project is to promote your newest single, when is that over? When have you sent it out to the "final" news outlet? Or posted it onto social media for the "last" time?
Don't get caught in a never-ending cycle. Pick a firm end point and focus your energy on how to get that. The results could end up being better than you imagined.
Plan and Take Action Today
You should have a better understanding of how important the planning process is.
There are a countless number of details that go into planning your project, and each is just as important as the last.
It seems like a lot, but in the end, you'll be grateful you did all of this groundwork at the beginning to make the rest of the process so much easier.
If your next music project involves improving on your current skill set or earning a music education, you need to check out the Atlanta Institute of Music and Media. Our courses are taught by industry-leaders and they work hands-on with students to help maximize their potential.
Click the link below to find out more information about AIMM.
If you enjoyed this article, here are a few more that I think you'll enjoy: