Benefits of Earning Your Pro Tools Certification
Like any other skilled trade, musicians should utilize the tools and specialized equipment needed to make their work easier and better.
If you want to compose, record, mix, or edit music, you need a reliable Digital Audio Workstation (DAW) to accomplish these tasks.
A good DAW will allow you to accomplish digital audio editing more easily, intuitively, and expertly. But a DAW like Pro Tools is an advanced tool for experts, so it's essential to know how to use it properly.
You don't want to invest your money into a program without the operational skills to get your money's worth out of it.
That's where a Pro Tools certification comes in handy.
In the article below, we will go over the benefits of getting Pro Tools certified.
Table of Contents:
What is Avid Pro Tools?
Avid Pro Tools is a premier DAW in the music industry.
Pro Tools offers musicians a single option software platform to manage their tracks. With Pro Tools, you can manage everything from composition to your final edits.
The current version of this software comes with professional-quality music and audio management tools, allowing for dynamic recording, MIDI, and score editing tools.
Avid Pro Tools also comes with studio-staple sound processors and full mixing automation.
If you're a producer who wants everything in one place, ready for productivity, Pro Tools has it all. If you're interested in the best music production equipment and software, Avid Pro Tools is industry-leading.

What Does a Pro Tools Certification Cost?
Fees for a Pro Tools certification and course and the completion exam are set independently by the Avid Learning Partner you choose.
You will likely have to purchase a coursebook and other study materials, which includes the cost of certification exams and a single retake if required.
If you need additional retakes, these will be chargeable. However, if you choose to attend a music college that is an AVID training partner, like Atlanta Institute of Music and Media, your certification costs will be included in your program's general tuition.

Tip: Check out our blog article if you're wondering how to get Avid Pro Tools Certified in general.
What Happens if You Fail the Pro Tools Exam?
Passing the exam requires fundamental competency in the material, and for some musicians, it will take more than one try.
You will know the results of your exam as soon as it's completed and submitted for evaluation. Exam results are shown immediately when an exam is completed and submitted for evaluation.
Unless you are banned from retaking the exams for reasons of fraud or rule violations, you will be able to retake the exam until you pass.
If you don't pass the exam, the retake policy states that you have to wait at least 24 hours until you can retake it. The good news is if you are taking the certification exam through an AVID Learning partner music school you get two free attempts.

Some people may choose to take more pro tools classes before their retake.
Once you've passed, you can't take the exam again for the same version of the Avid product.
How Long Does Pro Tools Certification Last?
Once you've passed the exam, your Pro Tools Certification does not expire.
You're a certified Pro Tools user for life. However, you are certified for that particular version of the Pro Tools software.
Some industry professionals like to stay up-to-date with their certifications, so they update their certification to a newer version from time to time by taking the Pro Tools update exam.

Major Benefits of Pro Tools Certification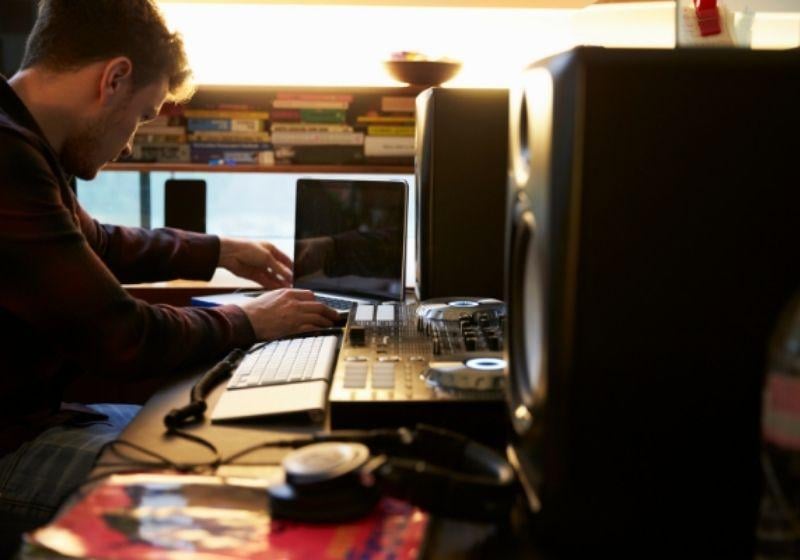 By becoming Pro-Tools certified, you gain several critical measurable benefits, including:
Gaining a better understanding of the basic concepts, features, and capabilities of the Pro Tools program.

Increasing your marketability to potential music industry employers.

Advancing your career in the fast-paced, highly competitive music industry.

Sharpening your performances with tools like loop recording and track playlists.

Polishing final mixes with sound pressing effects and plugins.


Collaborating with up to 10 other musicians online in the cloud with Avid Cloud Collaboration.

Share your final music, edits, and mixes with your audience and selected media.

Connect with an extensive network of media professionals online via the Avid Artist Community.

Reshape sounds with effects and qualities like texture, clarity, warmth, reverberation, and echo.

Hearing and correcting errors with premium editing functionality.

Sounding like a top-tier music professional, no matter where you are in your studies or career.
If you're looking to employ musicians, you can use the Avid Certified User credential as a benchmark so you can:
Find the right person for the job

Assess candidate skill level

Invest in and promote your most promising employees

Keep your systems running at top performance

Additional Opportunities
Once you're a Pro Tools certified user, you can deepen your Pro Tools expertise and add to your credentials by pursuing more Pro Tools certifications.
Other certifications musicians choose are Avid Certified Operator and Avid Certified Expert for Pro Tools | Music or Pro Tools | Post, or even an Avid Certified Support Engineer for Pro Tools.
Are Avid Pro Tools Certification Courses Worth it?
Whether or not Avid Pro Tools Certification is worth it to you depends completely on your musical aspirations.
Judging by the many listed benefits, it is clear that earning your Pro Tools Certification can go a long way in terms of developing your skills, building your resume, and being able to proudly display your Pro Tools knowledge to future musicians you collaborate with.
If you are a music student, there is no downside to learning Avid Pro Tools and earning your official certificate. Most students find that the benefits of certification greatly outweigh trying to learn the program independently.
Get Pro Tools Certified at AIMM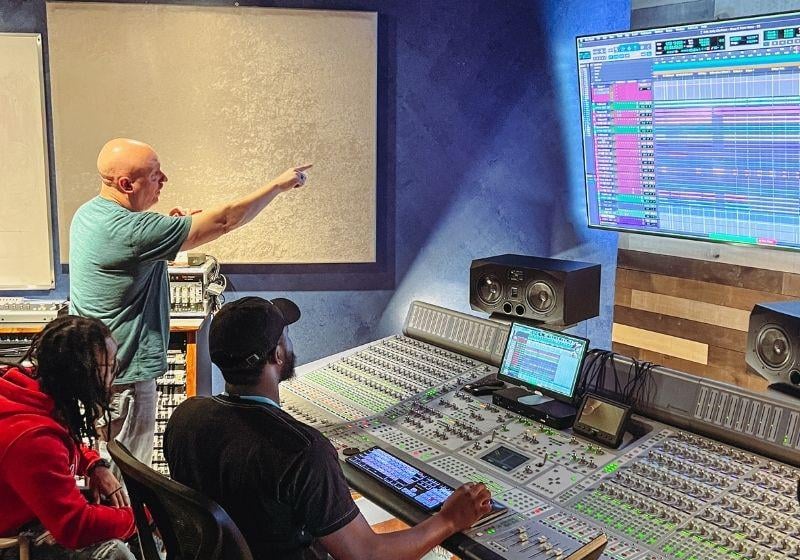 Getting Pro Tools certified is essential if you are interested in producing music of your own or for others.
To be relevant in today's extremely competitive industry, you need Pro Tools, and you need to learn it from skilled instructors that have helped develop some of the best audio engineers in the world. AIMM alumni include Kesha Lee (This is America), Turbo the Great (Drip Too Hard) and KEYZBABY (WAP),

The Atlanta Institute of Music and Media is proud to be an Avid learning partner and one of the elite music schools in the country, allowing our music students the opportunity to earn their AVID Pro Tools Certification. As an AVID Training Partner, your certification costs are included in tuition!

The current Pro Tools Certifications offered at AIMM include:
Avid Certified User: Pro Tools - Pro Tools 101 and Pro Tools 110

Avid Certified User: Pro Tools | Game Audio - Pro Tools 101 and Pro Tools 130

Avid Certified Operator: Pro Tools | Music - Pro Tools 101, Pro Tools 110, Pro Tools 201, and Pro Tools 210M

Avid Certified Operator: Pro Tools | Post - Pro Tools 101, Pro Tools 110, Pro Tools 201, and Pro Tools 210P
To help our production students earn a well-rounded music education that prepares them for the industry, we offer multiple production programs, such as:
Stop delaying your dream of a successful music production career.
Learn more about AIMM and take the first step toward making your dream career a reality today.