Which Music School is Right For Me?
Are you interested in attending a Music School and not sure where to begin?
Choosing a Music College can be a very intimidating task. There are so many important factors that need to be considered when you are trying to find the best music school for you.
The music college that you pick will have a lasting impression on your music industry career. While it may be fun to browse various schools, it is also a decision that should be taken very seriously.
Breaking into the music industry and making a splash can be quite difficult. Making the right education decision now can pay off in a major way down the road.
So, to help you make a great decision that fits you and your needs, here are 7 of the most important factors that can help your choosing process.
Table Of Contents
7 Tips for Choosing a Music School | Pick the Best Music College For You
1. Location of School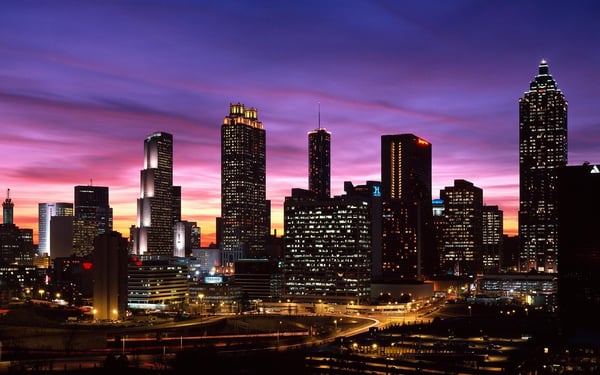 When choosing a location for the music school you wish to attend, it is important to keep in mind not only how the location will affect you during your time in school, but also your future music career.
Think about this in terms of connections. Is the city your music school is located in the area you want your connections to be?
Sure, your instructors likely have connections that extend beyond the city your school is in and students travel from all over the country.
However, you'll be spending a significant amount of time in the city that the music school is located in. While that may not be a "make it or break it" factor, it should certainly be considered.
Check out our list of best music cities.
2. What Programs are Offered?
If you are interested in music production, you should not choose a music school that only offers instrument-based programs.
The same could be said if you want to study piano or keyboard, and the music school you're looking at focuses more heavily on the technical side of music.
Don't try and contort your aspirations and passion into a music program that doesn't quite fit. Find the music program and curriculum that perfectly encapsulates what you want to learn and what you want to do in the music industry.
Keep in mind: do you want a certificate? Or do you want a degree? And if you want a degree, is your preference a bachelor's degree or associate's degree?
Knowing these aspects will determine the length of time you intend on enrolling in a music college.
Questions to Ask Music Schools
You will typically tour the campus or have some type of open house before you commit to enrollment. Here is a list of great questions to keep in the back of your mind:
Which classes/courses are required for graduation?
What programs are offered?
What information/documents do you need to apply?
What is the audition process?
Can you test out of any classes/courses?
What skill level is necessary to attend the music school?
Are there financial aid opportunities?
Is there housing on campus?
What opportunities does your facility specifically provide?
What are the average class sizes?
3. Audition Preparation
Your Music School Audition will be the most important part of your acceptance into the music school of your choice. It is advised to start preparing for your audition at least six months prior to the deadline.
Regardless of what music school you are looking at, the main tip and takeaway here is to nail this audition.
During your audition preparation, it is ideal if you have the opportunity to practice in front of a music college faculty member before your actual audition.
Any advice they are able to give will only help you improve. If they cannot, ask some friends or family. They may not have as experienced of an ear as a faculty member, but feedback is good!

4. Exceptional Faculty
It is crucial to your success as a musician or music producer to find a music school that has an exceptional faculty in your area of study.
Getting into a school with accomplished and experienced faculty will be critical for your future career.
These instructors will play a pivotal part in your music education and your networking opportunities once you graduate. Most music colleges list their faculty on their website.
Take some time to check out their bios, what they have accomplished, and if they are still working on projects now.
Important tip: don't get caught up in name value. Just because you haven't heard of an instructor does not mean that their experience doesn't hold any weight.
5. Successful Alumni
You can argue that a music college's success is directly tied to the achievements of its alumni and students.
A music college can boast a fantastic program (and it very well could be!), but if the students that graduate never makes a splash in the music industry that is a problem.
That isn't to say that a music school needs to have world-wide superstars exit their doors. However, if there are a couple of music schools that you are stuck between, take a peek at their alumni page (if they do not have an alumni page, that is a major red flag).
Don't pay as much attention to the names, instead check out what they have done, what areas they have mastered, and what sort of career paths they have embarked on.
6. Performance Opportunities
If you are a performance major, singer, or want to study a particular instrument, it is critical to take the time and research what types of performance opportunities are offered.
Be thorough when doing your research, you want to choose a music school that is going to provide the right opportunities for you to grow as a musician, engineer, or music producer.
The Atlanta Institute of Music provides performance opportunities for all levels of students.
We offer live clinics and workshops featuring today's most well-known and innovative performers, producers, and music industry professionals.
7. On-Site vs. Online
Are you someone who is a bit more hands-on and would like to work with instructors and students in person? Or are you in need of a flexible schedule and want to complete your schooling from home?
Major components to consider when deciding between on-site music education or online are the following:
Overall Cost - without commute or room and board, online is typically cheaper
Program Availability - on-site locations typically have more a variety of programs
Your level of organization/desire for flexibility - if you are highly organized, an online program may suit you well
Recorded Video Opportunities - online programs typically offer recorded video lessons so you can watch and rewind at your own pace
Events and Activities - If you love attending events, activities, and getting hands-on, then an on-site campus is more your cup of tea.
There are no right or wrong answers here, but if you would like to attend an online music program, it is important to narrow your search to music schools that provide that.
If you'd like to dive deeper into the idea of an online music college, check out our article discussing the benefits of attending an online music school here.
If you would rather attend a music school on-site, discover what their facility offers. From practice space to recording studios, the facility is your musical home for the remainder of your music education. Make sure it is up to your standards.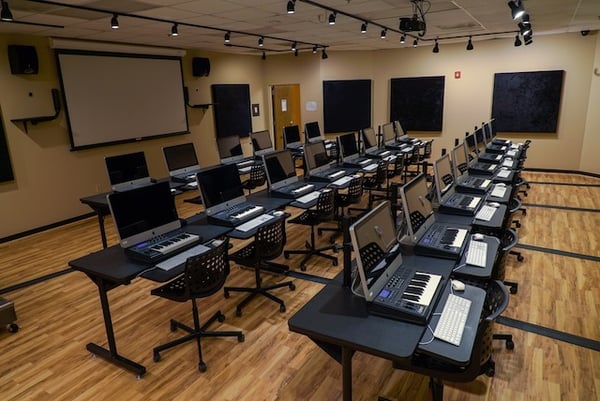 Choose The Atlanta Institute of Music and Media
The demand for creative, dynamic and passionate musicians is greater than ever, and thanks to advances in music technology, we can prepare you for a career that can take you anywhere you want to go.
From being a musician to a music producer, the Atlanta Institute of Music and Media is equipped to help you transition into your music career and separate from the crowd.
Did you know that AIMM is the only music school that combines instrumentation and technical recording components in their program?
When you graduate from AIMM, like Turbo the Great or Kesha Lee, we want you to be well-rounded and possess the highest potential of making a splash in the music industry.
If you'd like to learn more about AIMM and want choosing the best music school to be an easy choice, click the button below today!