Electronic Press Kit Essentials
If you're a musician, an EPK (electronic press kit) can be one of your best marketing tools.
Whether you have a show coming up, you're releasing a single, or dropping a music video, an EPK can prove to be incredibly beneficial in getting you and your music out there.
If you are looking for a promotor for a gig or a tour, more often than not, a successful and eye-catching EPK can go a long way.
We all know that competition in the music industry is fierce, and a well-constructed EPK can be that singular, defining factor that separates you from the rest.
But, what exactly is an EPK and how do you go about creating one? And what should be in it?
We got you covered!
We're going to discuss all of these questions, and more, in the article below.
Table of Contents
What is an EPK in Music?
An EPK, or electronic press kit, serves as a professional resume for musicians, artists, bands, and DJs.
Think of it as your online media and marketing portfolio, designed to provide quick and ready access to your important information for the people who need it. It really is an essential tool.
Beyond information, your EPK will demonstrate to listeners and promoters exactly who you are as a musician or band. What are your shows like? What is the vibe of your music and crowd?
A good EPK will help promoters, booking agents, talent buyers, music supervisors, journalists, record labels, listeners, and everyone else learn more about you and your music.
This could help you make a great first impression. An EPK could also be a major time saver for musicians with a lower budget who aren't super tech savvy as an alternative to building a traditional website.
For tips on how to build an EPK from scratch, click here.
What Should You Have in Your Electronic Press Kit?
Your electronic press kit needs to contain components like your biography and information about new releases. It's also a good idea to include press photos, videos, and other marketing information.
Here are a few things that should be included in every EPK.
Biography and Discography
Your bio should grab the reader's attention and communicate your style or genre of music. Your background is a nice way to introduce yourself to a promoter, venue, or your listeners.
Your music biography is a narrative peek into your artistry and gives those who are interested a taste of your influences and sound. You can also include a separate discography section that features a list of your available recordings.
Think about it from the perspective of a record label or a promoter - do you fit their bill? Are you what they're looking for?
Now, you don't want to make your style seem so generic that it can fit any lineup. That's bland. Rather than trying to appeal to everyone, go full steam ahead into your specific style and what you or your band bring to the table.
At the end of your bio, include a few sentences that sum yourself up.
In these sentences, you should include everything from your genre of music to recent accomplishments.
Your bio serves as your elevator pitch, so to speak. It should be the way you would introduce yourself to someone in person if you were in a hurry.
Social media links are important to add, especially if you have a significant following. All of the basic links - Facebook, Instagram, and Twitter. Leverage those followers! Consistent activity on these social platforms is good optics, but that's a discussion for another article.
Don't forget to include contact information as well. Whether that be a phone number or specific artist email address, this is critical information.
Videos of Your Best Performances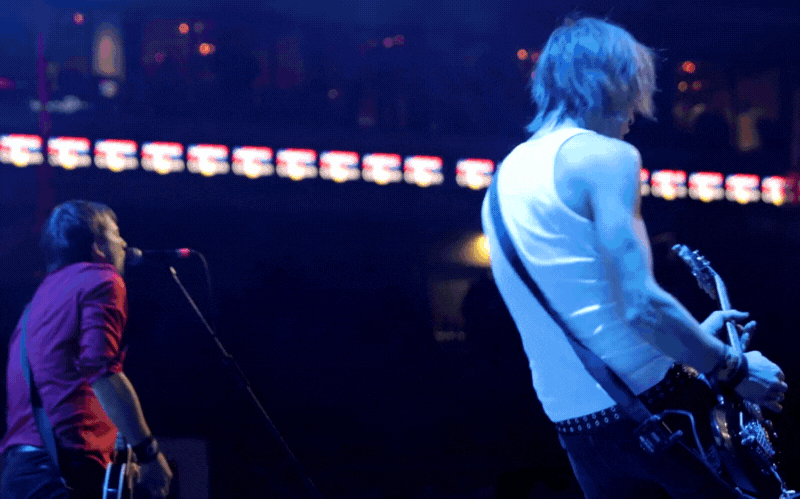 Nowadays, videos make a huge difference when trying to market yourself. People would much rather watch a video than read anything. Both live shows and music videos are great.
A promotional video will allow your fans to watch a live performance. Well, at least the way we've grown accustomed to "watching live performances" since early 2020!
Most media sites embed videos to make their articles more engaging. Venues and festivals will also use videos on their websites to promote artists they've booked.
That's why you should embed a few of your best performances in your digital press kit to make it easy for promoters to find high-quality videos.
Make sure you keep this updated, and your best performances are always featured. Think about it this way - this is also a fantastic way to show off what your stage presence and energy is like!
You can also add a bit of text above or below your video if you have information that will make your video more compelling.
This could encourage someone glancing over your EPK to take a deeper listen. It will also make it easier for them to describe your video if they need to use it on their website.
Promotional Pictures
Like videos, pictures are also a crucial part of any EPK. A picture will help tell your story just as much as your music will.
Photos you should include are headshots, band and promotional shots, pictures of performances, album cover art, and liner graphics.
Every EPK needs a section with downloadable photos.
If you don't have a lot of pictures, book a photoshoot and consider the kinds of photos and the sizing you'll need for your band's EPK.
These pictures can serve as your official promotional photos, so they need to be of good quality. If possible, try to get a professional photo shoot done and avoid using pictures from your phone. Of course, phone images are better than nothing, but pictures taken with a legitimate camera go a long way.
It should be easy for them to be used in print or exported and used for online promotion or in press releases.
Don't be afraid to add a little variety to your photos, either.
Posed photos work well, along with a live shot or two that conveys your style of music. If you're promoting a new album, make sure your photos reflect the music on the album. Maybe a few studio or practice session shots, too.
Include portrait and landscape options, and throw in a black and white image. This should fulfill the needs of a promoter, blogger, festival, or venue.
Horizontal images with space around the edges to account for cropping will make your imagery appear professional on social media.
A square or portrait image easily cropped will be useful for social media stories and feeds.
Samples of Your Music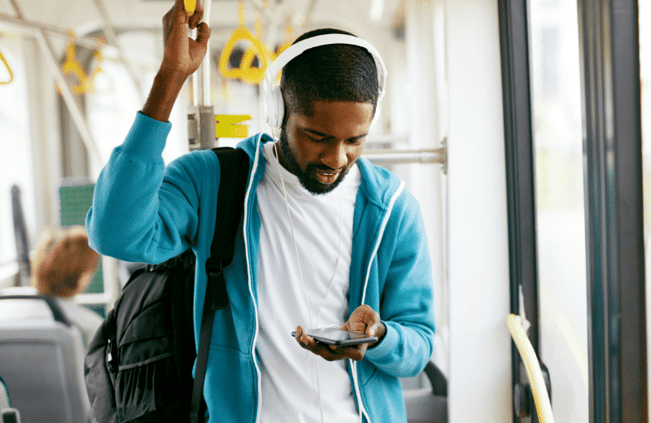 Last but not least, your EPK should obviously include samples of your music. This is probably the most obvious, but also the most important.
Your EPK should include a variety of your music with snippets or full tracks to appeal to different audiences.
Your EPK represents your musical identity, so only include your most popular tracks or the tracks that you feel will show you off as a musician.
A promoter or venue will likely only listen to a track or two, so make sure they're your best.
A good idea is to embed a music player that can play your songs in full.
Links to your streaming services are useful as well, so people can see how you're doing in the streaming world.
Adding some text that describes your music, whether it's about your next album or your most popular single, is also helpful.
Using Your EPK for Press
Electronic press kits are a pleasant change in the world of music promotion. EPKs can handle more information in a user-friendly format than the old physical press kits.
They are also much cheaper because production costs are kept low with no print production or postage required to send them.
However, every musician and band manager needs to be aware that not everyone will be open to receiving an EPK, yet. Some still prefer the traditional hardcopy.
So, before you spam share your EPK, do a little homework to find out the preferences of the people you are trying to get in front of.
Take Your Music Career to the Next Level
Creating an EPK can be a valuable tool for a musician, as you can see. It adds a sense of professionalism to your music and will certainly help you land gigs and tours.
Another opportunity to take your professionalism through the roof is by attending an accredited music college.
Think about it - with the power of the internet we are living in the biggest DIY musician phase ever. What is a way that you can stand out in the crowd?
By receiving hands-on music coursework from music industry professionals, you're putting yourself in an immersive music atmosphere where you'll have massive technology advantages, you will master your instrument of choice, and make countless industry connections.
If this sounds appealing to you, we think you'd be a great fit at the Atlanta Institute of Music and Media.
Don't live near Atlanta? No worries, we also offer a 100% online music program, too.
Click below and discover how AIMM can benefit your music career today.