Tour Van Tips for Musicians
After lockdowns and travel bans, things are finally starting to get back to the way they used to be.
One of the first things to get shut down when the pandemic started was live shows, but live music has finally made its return.
Since there haven't been many live shows in a while, you and your band have probably put some things on the back burner. Things like your tour van, for instance. Lots of bands have a tour van - but what condition is it in?
Since we haven't had live shows in a while there is a chance that your van hasn't received the love it deserves. So, before you start your next long tour, it's important to be sure your tour van is in great shape and ready to go.
A well-maintained van is a life saver for touring bands.
In the article below, we will discuss how to properly maintain your tour van and a few other tips to make life on the road a little easier for the entire band.
Add Your Style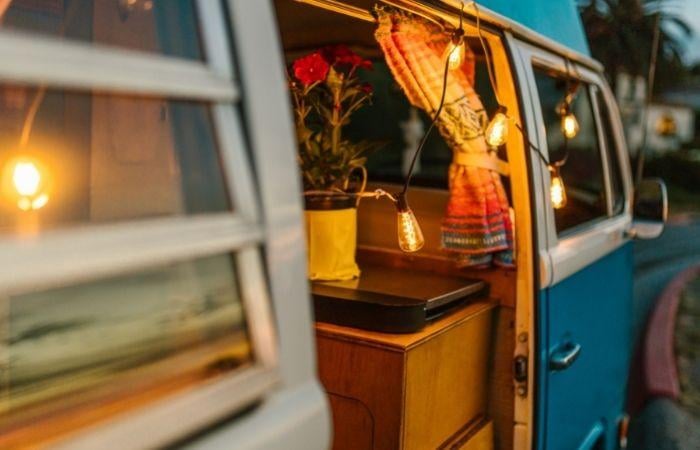 When you're on the road your van is an extension of your band. Your band has originality and style, right? So why shouldn't your van? While this may not tie in directly to van maintenance, it's still pretty important.
Having a unique and decked-out tour van can make life on the road more enjoyable for creative-minded folks like musicians.
The music business and touring, in general, can be tough. So, you should do all you can to make your tour van feel like a home away from home. While the main purpose of the van is to transport you from gig to gig and haul all of your equipment, that doesn't mean that you can't add some personality to your van.
You can have your van wrapped with your band's logo or even hang a few posters on the ceiling. Each member could bring a picture or two of their own for somewhere in the van to remind them of home. Lighting goes a long way, too.
Sometimes all it takes to keep peace among band members on a long tour are a few well-placed decorations and mementos. Click here for tips and ideas to decorate your tour van.
Stay Connected
In today's world, you always need to be connected.
If you're able to get wifi access on the road in your van, you absolutely should. There are some routers available you can sit in your van, and many phone plans now come with data for wifi hotspots.
The main benefit of staying connected on the road is being able to connect with your listeners and promote your upcoming gigs.
You can also focus on the specific regional areas you'll be visiting instead of just sending email blasts to your entire list. Being able to post daily updates on your social platforms can really help keep your fans interested and aware of upcoming shows.
We also recommend uploading videos from your previous show to YouTube and your band's personal website.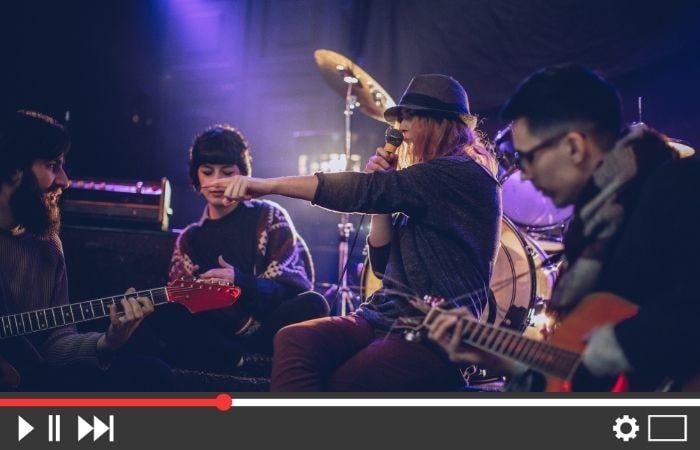 Any time spent in the tour van, if you aren't driving, can be spent promoting your music and your upcoming tour dates. Don't forget to get some sleep though!
Some bands will shoot footage every day and edit it down into a short, daily video that documents their time on the road. Fans love an inside look at what their favorite band is doing while out and about.
If posting and updating online feels a little overwhelming, you're not alone. Check out our social media guide here.
Properly Utilize Your Space
Vans can certainly feel like tight quarters. It's a good idea to make the best use out of the space you have.
You have likely gathered quite a bit of gear over the years. However, sometimes traveling lighter is better than bringing every last piece of equipment you own.
Essentially, don't cramp the van with something you may never use a single time while on tour.
That being said, there are some non-instrument items that we highly recommend you consider taking along with you on your next tour.
Van Packing Tips
GPS/Phone Mount: It's one thing to know where your next show is and it's another to know how to get there.
Pillow: You're going to be doing a lot of driving and a significant portion of it will be at night. When you're not behind the wheel, a pillow will help you catch some Z's.
Queen/King Bedsheet: No, this one doesn't have to do with sleeping. When you're parked for the night, you should use a sheet to cover all of your equipment for safety.
Security Lock: If the sheet doesn't work, having a heavy-duty lock can save your (and your instrument's) life.
Healthy Snacks: While stopping at every McDonalds and Wendys you pass may sound fun, it can take a toll on your wallet. Bringing healthier snacks like pretzels, trail mix, fruit, and nuts can provide energy, hold off hunger, and save you money. Bring water, too!
Trash Bags: Rest stops are great for using the bathroom and throwing out your garbage. However, for those long stretches of highway where rest stops are miles and miles away, a trash bag can protect you from sitting next to banana peels and candy wrappers.
Phone Charger: Phones are like our lifelines in this day and age. Whether it be for travel, contact, social media engagement with listeners, or just checking the time - make sure you have a phone charger nearby.
Spare Tire and Mount: We'll touch on this a bit in the next section, but the last thing you want is to have a tire blow out and ruin the entire tour rather than just 30 minutes if you came prepared.
Frisbee: There will always be downtime. Sure, that time can be spent sleeping, eating, and exploring whatever town you're in. But, if you want to unwind and move around a bit, having a frisbee or ball to throw around can be nice.
A Notebook: The chances are good that you will be exploring places you've never been before. This can lead to exciting stories, experiences, and memories. Keeping a notebook around to jot down thoughts is a great idea whether you are a songwriter for your band or you just enjoy journaling.
Maintenance, Repair, and Upkeep
File this one under responsible band tips. Your tour van's performance and longevity depend on regular maintenance.
If a touring band can't make it to a show because your van breaks down, it was all for nothing. This also leads to expensive nights including repair, towing, and hotel costs.
To avoid this scenario, you should fit essential vehicle maintenance into your budget before you hit the road.
If you can, you should also put aside some cash for roadway emergencies like an unexpected mechanical failure on the way to a venue.
Fortunately, tour van maintenance and upgrades don't have to break the bank.
Some bands stretch their maintenance budget by adding basic tune-up tasks like changing the oil or the air filter to their band duties.
Experienced touring musicians also invest in a reliable set of all-weather tires to ensure smoother and safer operation and fewer maintenance costs.
Even if you can't afford certain upgrades like high-quality tires, staying on top of regular maintenance tasks for your tour van will help you avoid costly roadway mishaps related to vehicle or equipment performance.
Simple vehicle maintenance also comes with environmental benefits, which could boost your band's reputation.
Keeping your tour van well-maintained will help you cut down on emergency expenses, reduce your carbon footprint, and keep you safe on the road.
Where to Find a Tour Van
There are several places you can find a reliable tour van. You can always start with your local dealerships and see what they have in stock.
If you prefer to shop online, sites like Cars.com, Autotrader.com, or Carvana.com are all great places to start your search.
Before you start browsing for a van, do a bit of research on the different makes and models to know what you're getting yourself into. Take the time to check the mileage, the year of the vehicle, gas costs, luggage space, and whether or not it has working A/C.
And remember, you get what you pay for.
If you buy the cheapest van you can find you better have a mechanic in the band because there's a good chance you'll end up on the side of the road at some point during the tour.
Perfect Your Musical Craft at AIMM
One of the most important things to remember when you start touring again is to enjoy your time on the road.
Check out the local parks, restaurants, and museums when you have downtime. Really soak all of it in. This will make for much better road trips, and this footage will be great for posts and social media videos.
Keep in mind, however, that tours are not simply fun road trips. They are about music. How well you perform each night dictates how many more tours you'll likely be able to go on.
If you're looking to perfect your craft you need to check out the Atlanta Institute of Music and Media.
AIMM is an accredited music college that is dedicated to maximizing students' skills and teaching them everything they need to know to succeed in the music industry.
Whether your expertise is singing, producing original music, guitar, drums, bass, or keyboard - AIMM has a program for you. You'll find yourself in a non-stop music atmosphere with industry-leading instructors.
AIMM even offers a 100% Online Music and Technology Certificate for musicians that would prefer to take the online route.
As an AVID Pro Tools Training Partner, no other singular music program will help you master your instrument of choice along with teaching valuable music production techniques like AIMM's Music and Technology Associate Degree.
If music is your passion and you want to separate from the crowd, click below to discover how AIMM can benefit your music career today.