Five of the Most Common Themes in Music
Every song has a story to tell. Well, every good song, at least. Even a song without lyrics can take us on a journey using instruments, tone, rhythm, and dynamics.
The way each note is played can convey emotion and give us insight into what the musician is feeling.

Music can make us feel happy, upset, angry, sad, or an array of other emotions. There is always a song for us to dive into, no matter what mood we're in or how we want to feel.

Whether you spend your time listening to Mozart or Motley Crue, the one thing that connects every song is that they all have a theme. Themes are the main subject and pervasive idea that drive a song's narrative, style, and voice.

While there are certainly aspects that make songs different and unique, if you look closely among many song's subjects, you will notice a common list of themes. We will be breaking down 5 of the most common themes in songs.
Table of Contents
Growing Up or Coming of Age
Some of the hardships we once thought were unsurpassable at a young age now appear minor and insignificant. Therefore, many songs tackle the issue of growing up, getting older, and reflecting on the past. "Dream On" by Aerosmith is a great example. In it, they sing:

"Every time that I look in the mirror
All these lines on my face getting clearer
The past is gone
It went by, like dusk to dawn
Isn't that the way
Everybody's got their dues in life to pay."


"Stressed Out" by Twenty One Pilots is a recent example of a song with the theme of growing up. That subject is reflected in the lyrics:
"Wish we could turn back time, to the good old days
When our momma sang us to sleep but now we're stressed out"
Statements of Discontent
When you lack outlets to shout your frustrations, music can be a convenient and cathartic release. Musicians often use music as an avenue to vent their discontent, whether personally, socially, or politically.

Songs like "Losing My Religion" by REM, or "Creep" by Radiohead deal with the feelings of loneliness and isolation.

"Turn! Turn! Turn!" by the Byrds exemplifies a statement of discontent by protesting against the Vietnam War.

"A time to build up, a time to break down
A time to dance, a time to mourn
A time to cast away stones, a time to gather stones together."
Friendship
The theme of friendship is used in every single genre of music. There's nothing more common than a person desiring the companionship or friendship of another person.

Friendship is universal, which means just about everyone can connect to a song about friendship. A popular song that details friendship is "Anytime You Need a Friend" by Mariah Carey.

In the song, she sings:
"Anytime you need a friend
I will be here
You'll never be alone again
So don't you fear
Even if you're miles away
I'm by your side."

Heartbreak
Heartbreak is another theme that crosses all genres. Everyone, at some point in their life, has had their heartbroken. The very best musicians can make you feel sorrow about people you haven't even thought about in ages.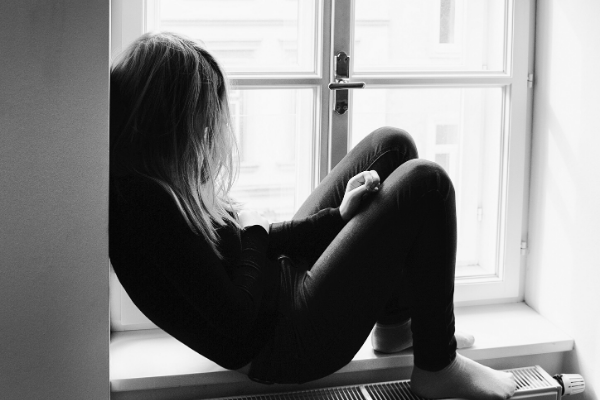 A recent example of a heartbreak song is Taylor Swift's song, "All Too Well." Anyone who has ever been involved in a relationship that went sour can relate to the following lyrics:
"Hey, you call me up again just to break me like a promise.
So casually cruel in the name of being honest.
I'm a crumpled up piece of paper lying here
'Cause I remember it all, all, all … too well."
Death
Although it's something many people don't want to talk about, death has been sung about for ages.

It's unfortunate, but everyone, including your favorite artists, deals with losing loved ones, making death one of the most popular themes in music.

Sometimes the only way we can understand someone's passing is to listen to a familiar song, like the popular "See You Again" by Wiz Khalifa and Charlie Puth. This song was a tribute to the passing of Paul Walker, a staple within the Fast and Furious film franchise.

"It's been a long day without you, my friend
And I'll tell you all about it when I see you again
We've come a long way from where we began
Oh I'll tell you all about it when I see you again
When I see you again"
The Study By North Carolina State University
Researchers at North Carolina State University examined hit songs of the past 50 years to find out what made them so popular. During their research, they discovered 12 key themes that show up the most in radio smash hits.
The research team compiled a list of every No. 1 Billboard "Hot 100" hit from January 1960, all the way to December of 2009.
Once the list was compiled, they ran a textual analysis of the song's lyrics. These were the top themes:
loss
desire
aspiration
nostalgia
pain
breakup
rebellion
inspiration
jadedness
escapism
desperation
confusion
Certain time-frames saw more of a particular theme. For example, in the '60s and '70s, artists were making a lot of songs that focused on rebellion.

In the '00s, though, the songs tried to evoke desperation as well as inspiration.

If you look closely at the list, you will see that it offers a wide range of emotions. While the emotions listed above may not be considered "happy," some of the strongest emotions need powerful outlets, and music creates the perfect opportunity.
Create the Music that Reflects Your Mood
While listening and experiencing music's different themes is amazing, there is a whole other euphoria that accompanies creating music and themes.
If you are a musician or music producer and want to maximize your skills and talents, you need to discover the Atlanta Institute of Music and Media.
AIMM offers the following degree and certificate opportunities for intermediate musicians:
Music Production and Audio for Media Associate Degree
Music and Technology Associate Degree with a Focus in Guitar, Bass, Drums, Keyboard, or Voice
Certificate in Music Production
Online Certificate in Music and Technology with a Focus in Guitar or Bass.
If you want to jumpstart your music industry career and be able to perform the music you love, click the link below today.