Atlanta's Music Education Group is a nonprofit that benefits under served youth in Atlanta.
Their staff help kids find and grow their talent on three platforms:
All of us at the Atlanta Institute of Music and Media want to personally shout out and thank our own Scott Kieklak for being so instrumental (pun intended) in organizing, collaborating and bringing product sponsors to support MEG.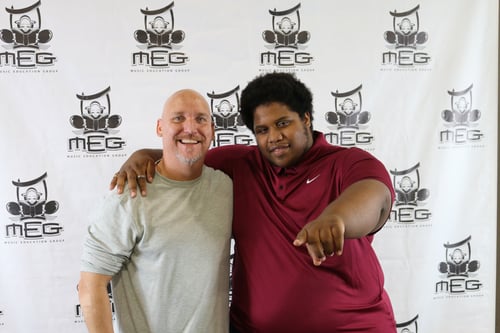 Scott, like all of the faculty at the Atlanta Institute of Music and Media, has a strong and realistic vision of growing the music foundation and culture in Atlanta until it emerges nationwide as the unanimous Music Capital of the United States.
For ten years Scott has worked hands-on with MEG and has conducted recording classes, music school tours, speaking engagements, and recorded/mixed projects for musician contest winners.
Between February and May 2018, Atlanta Public Schools hosted a talent search and show with celebrity judges. MEG paired 11 APS High Schools with some of Atlanta's leading production teams to search for the best talent in each school.
The winner from each school then worked with their assigned production team to record and mix a song. All final songs will make the compilation CD which will be distributed in the Fall of 2018.
This year, Scott worked with student Omarion Brown recording and mixing his two songs at AIMM. He is currently a freshman at Maynard H. Jackson High School in Atlanta and won the school wide talent show for singing! He also plays violin.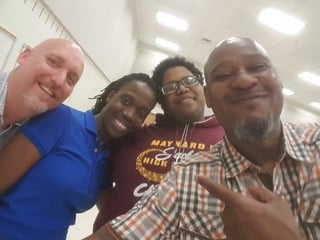 As a Partner in Education with APS, MEG's goal is to strengthen the bond between our schools and our creative community. AIMM has always done the same and continues to support students who want to make a career in music and recording.
Through our collaborations, we provide students exposure to the exciting, high wage technical and business careers that the music and creative industries provide.
We are grateful for nonprofit organizations such as MEG who also provide students with training for life skills needed to succeed. We hope to see them continue their studies into higher education as future AIMM students!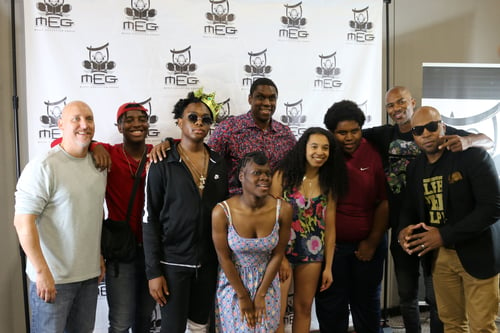 For more information on how you can get involved with MEG, please contact:
Executive Director
Twitter @themusicedgroup
IG @musicedgroup