McDonough, Georgia Music School, and Degree Programs
If you searched for a Music School Near McDonough, GA then you have come to the right place. At the Atlanta Institute of Music and Media, we use a unique and practical approach to vocational training for musicians, production, and audio engineering students.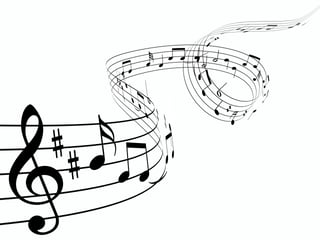 We have a well-rounded curriculum that is taught through the use of:
classroom instruction
private instruction
audio, DVD and video labs
computer labs
live clinics.
At our McDonough Music College we employee industry professionals whose education and work experiences prepared them to educate and instruct our music students.
Music School Programs That We Offer
The purpose of our audio post production degree program is to teach technical application of music, dialogue, sound design, and location audio for film, television, gaming, and all new forms of media expression. The courses we provide will give the music students the necessary education to further their recording and engineering abilities.
It is the goal of our associate degree program to help students develop both their technical and practical talents.
Our students acquire the skills to advance their musical knowledge in the field of audio post production, as well as, gaining the ability to obtain a Pro Tools Certification in music production and audio for film post production.
Music and Technology Associate Degree
The Music and Technology Associate Degree program teaches courses that have a specific focus in Drums, Bass, Guitar, Voice, Keyboard, or Horn. We have designed the program for musicians who also wish to gain knowledge in the field of recording and engineering. It is our belief that this knowledge will open the door to many opportunities in our ever-changing music industry.
Certificate Program
We offer a certificate program in guitar, bass, drums, and recording that provides non-beginning students with the instructional environment to become one today's professional musicians or engineers.
Our top rated Music School near McDonough, Ga combines music and media to help our students expand their opportunities. We prepare our graduates to step into a demanding position including:
live event and studio recording

music composition performance

audio engineering for music

gaming

film

television
Our Georgia Music School offers courses taught by some of the top performers in their fields. We have faculty with over 40 years of professional experience that they are willing to share with you.
Their experience, certification, and degrees give them a unique background to teach the demanding, yet rewarding curriculum. Our professional music instructors maintain working relationships with some of the most prominent musicians in the McDonough area, nationally, and abroad.
What We Offer Our McDonough Music School Students
We take pride in offering the following benefits to our music school students from McDonough:
Work Study Program: Students with financial needs have the opportunity to obtain a part-time position within our campus departments.
Roommate Referral: If you are interested in finding a roommate, our Admissions Office can refer you to other students who are interested.
Housing Assistance: We will refer you to housing nearby our campus upon your request.
Job Placement Upon Graduation: During the final quarter of attendance, our students work with a Placement Specialist to generate a resume, and begin exploring in-field employment opportunities.
If you live in McDonough, GA, Our Music School May be the Right Career Choice for You
At The Atlanta Institute of Music and Media, it is our goal to provide students with the instructional environment to develop their musical and technical talents. We hope to provide the resources that are necessary for our students to acquire the skill to advance their careers. Our curriculum is designed to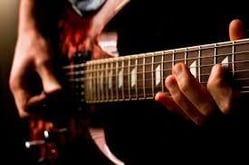 accomplish this through:
Classroom Instruction
Practical Application
Lab Instruction
Live Clinics
Upon graduation, we will have provided each student with the knowledge and assistance to produce and record a portfolio to obtain employment or self-employment in the music or production industry.
We understand that the demand for creative, dynamic and passionate musical artists is greater than ever before, and thanks to the advances in our musical technology, we can prepare our Music School students for a career that can take them anywhere they wish to go.
If you are an aspiring artist or music student, then we have the ability to help you with your future. Let us be the McDonough, Georgia Music School that is for you.
Click the link below when you are ready to get started!