Top Singing Lessons near Atlanta, GA
Are you looking for the best singing lessons? Tired of YouTube videos that give you half of the tips and hide the rest behind a paywall?
Do you want to finally put yourself in a position where you can grow as a singer (and even land a successful career as a vocalist? - Keep reading to discover how this is possible).
When it comes to maximizing your vocal talent, you need to consider quite a few things.
That includes:
Pitch

Tone

Range

Breathing Techniques

Projection

and more
However, that is just the beginning.
Lessons can teach you techniques, but that only gets you so far.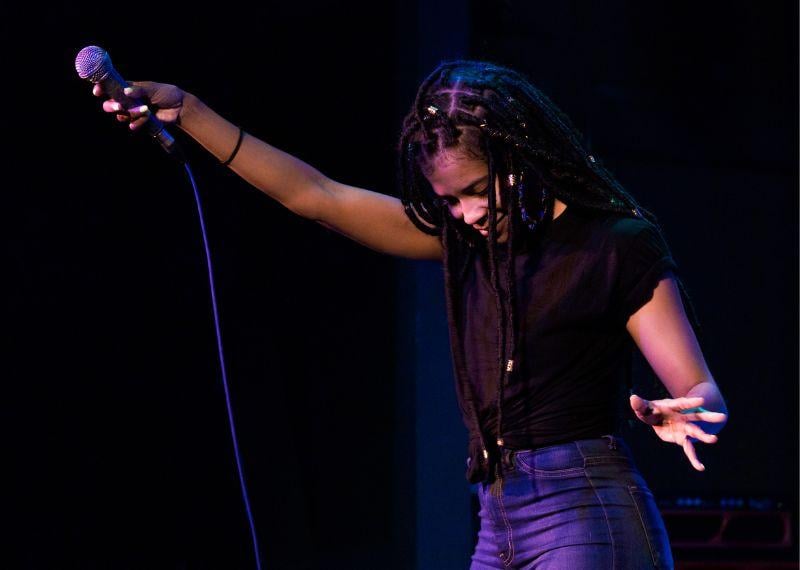 Imagine if your vocal lessons were COMBINED with the following:
Growth opportunities

Connections and networking

Like-minded peers set for collaborations

Career opportunities

The best microphones, gear, and equipment
If you just want to be a better singer for fun, then basic level online music lessons are not a bad option...
However, if deep down you want to be a full-time, professional singer where your career satisfaction and income are at an all-time high, you need more.
When you are passionate about something - such as singing - don't put yourself in a position where your growth, skills, and opportunities are limited.
With basic vocal lessons, that is exactly what you are setting yourself up for, just like free YouTube videos.
Instead, immerse yourself in a non-stop music atmosphere where each and every day is dedicated to singing and helping you grow as a vocalist.
The Atlanta Institute of Music and Media is an accredited singing school that not only will help you leverage your singing talents, but will ensure you're set up for lifetime career success.
At AIMM, you can expect:
Lessons on perfecting your pitch and tone

The best breathing techniques

Performance opportunities

Stage and performance techniques

How to properly care for your voice

How to expand your vocal range

Music theory education

How to record, mix, and master your own original music
All of this is taught by industry-leading instructors that have succeeded in the business and are fully invested in your personal and professional growth.
If this sounds beneficial to your aspirations as a singer and you want to become more talented at singing than you imagined possible, click below to learn more about AIMM.
Don't settle for less. Don't just search for singing lessons near me. Don't settle for a 9-5 job.
Pursue your passion and turn your dream of a professional vocal career into a reality.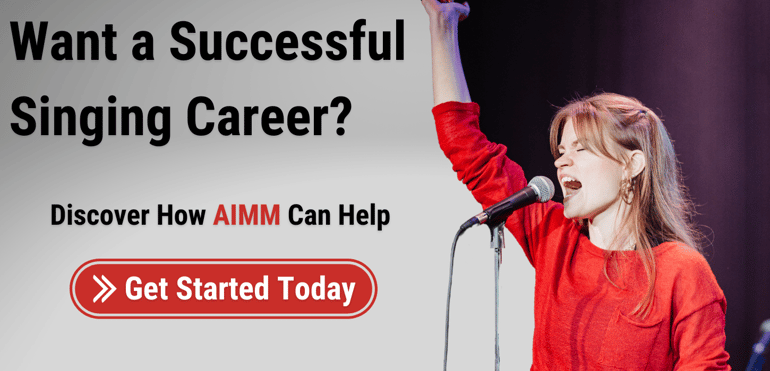 Singing Programs at AIMM
Atlanta Institute of Music and Media offers two programs to vocalists looking for in-depth and intricate singing lessons. It can be narrowed down into two categories:
Singers that want to learn music production (tracking, mixing, and mastering)

Singers that want to focus solely on their performance skills
Let's break them down a little further.
Music and Technology Associate Degree: Vocal Concentration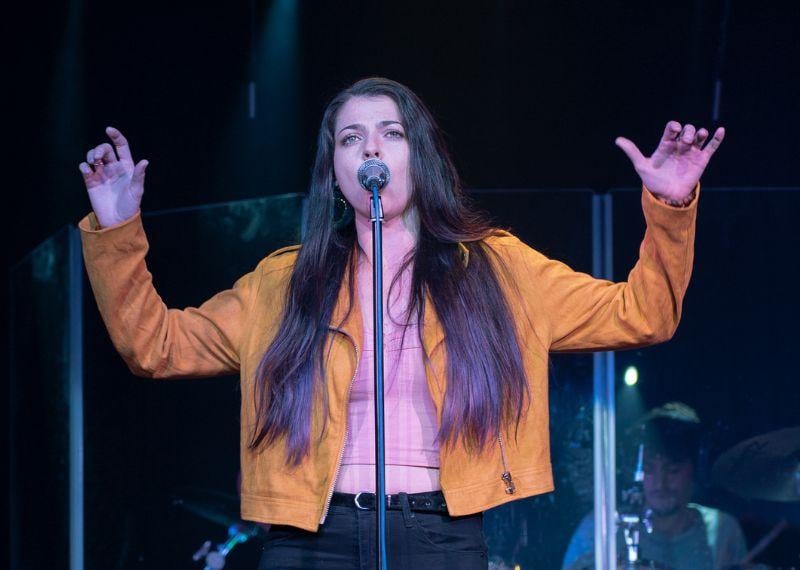 Do you have aspirations of recording your own music? Want to know the ins and outs of music production?
If you want to learn your favorite DAW like the back of your hand while also elevating your singing skill level, you need to check out the Music and Technology Associate Degree: Vocal Concentration.
In addition to getting a complete vocal education, you'll also learn how to track, mix, and master like your favorite professionals. In fact, an AIMM alumnus co-produced 2020's #1 hit song, WAP.
In this current music industry climate, learning how to produce music is never a bad idea. It can even be a great side hustle.
Did You Know: This particular program is one major separation between AIMM and other music schools. No other accredited music college combines singing lessons and courses with an advanced music production curriculum.
Everyone is looking for a slight edge. Earning this singing degree will help you stand out from the crowd in a very saturated vocal market.
Performance Certificate in Vocals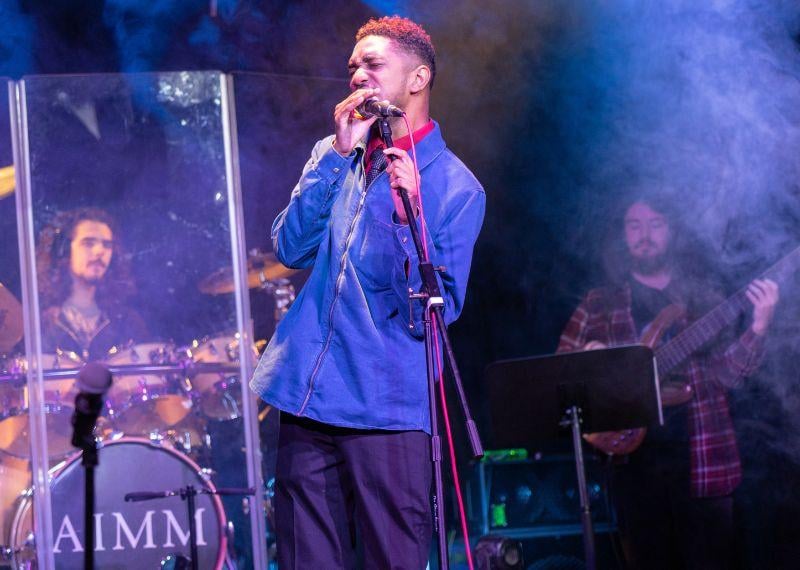 Not interested in the production side of music?
If you are all about singing, hitting every note, and putting on a great show, you will thrive in our Performance Certificate.
The Performance Certificate's objective is to provide the knowledge and assistance in producing a recorded portfolio needed to obtain employment or self-employment in music performance used in the world wide web, movies, television, radio, record labels, video film multimedia production studios, and live recording for bands and churches.
Get Professional Vocal Development
AIMM develops our vocal performance students into successful singers and teachers.
Many vocal artists and singers face the insecurities of producing riveting material, standing out to and attracting an audience, building a unique musical style, working the stage, and effectively communicating with a live audience.
At AIMM, we address all industry challenges both with hands-on instruction and performance workshops.
Plus, what are the credentials of your current vocal coach? AIMM only employs instructors with significant music industry experience and success.

They provide students with the instructional environment necessary to achieve their individualized musical goals.

Now, let's take a look at some of the benefits of attending AIMM.
What are the Benefits of Attending AIMM to Elevate Your Singing Career?
1. Hands-on music environment
At AIMM, you'll find yourself fully immersed in 100% music education and vocal training. That is it.
We know you don't want to waste time or money on fluff, so why would we squeeze it into our curriculum?

For over 35 years, we have challenged ourselves to consistently update our curriculum to match the current industry standard, ensuring that you have an advanced skill set, lifelong networking opportunities, and a direct path to a successful singing career.

2. Industry-leading instructors
You'll never have to be concerned with who you're learning from.
AIMM employs industry-leading instructors that have years of experience in the music industry.
Our instructors have the experience, knowledge, and skills to assist in your growth and are dedicated to helping you reach the career destinations you're seeking.
3. Life-long networking support
Learning how to master your vocals and earning a degree or certificate is great...but then what? A little help can go a long way, and you get significantly more than a little help once you graduate from AIMM.
We help our students land careers that align with their passions and skill sets.
Speaking of careers, what can you do with a singing degree or certificate from AIMM?
What Career Can you Achieve by Attending AIMM?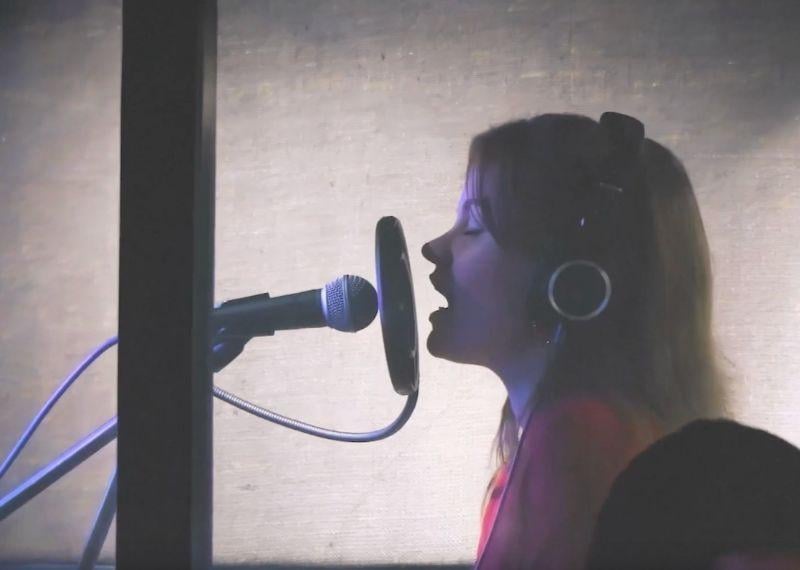 It's important to consider singing careers. When you graduate from AIMM's singing courses, you can confidently land one of the following career options:
Professional Singer

Classical Vocalist

Performance artist

Clinical Artist

Cruise Ship Entertainer

Session Vocalist

Experienced Voice Coach

Vocal Consultant

Music Producer

Sound Engineer

Private Singing Lessons

Professional touring singer

Music Performers

Songwriter

Classical singer (opera and/or recital)

Music Ensembles / Choir

Vocal Teacher
Additional Services Offered by AIMM
Below are a few of the many resources and benefits we provide that are necessary for our students to advance their careers.
Work-Study Program: Students with financial needs have the opportunity to get a part-time position within our campus departments.
Vast Musical Curriculum Experience: Music students can experience musical flavors from all different genres, including Jazz, Classical, Rock, Folk, Blues, and R&B.
Job Placement Upon Graduation: During the final quarter of attendance, our students work with a Placement Specialist to produce a resumé, and begin exploring in-field employment opportunities.
Develop a Thriving Singing Career
Take your passion and career into your hands. Choose more than voice lessons. Choose more than a traditional education.
Choose the Atlanta Institute of Music and Media.
At AIMM, Singing Students will excel in:
Ear Training and Development

Pitch and Tone

Note Recognition

Philosophy of Music

Practical Music

Voice Sustainability

Breathing Techniques

Vocal Exercises

Stage Presence
Put yourself in the best position to leverage your singing skills.
Click the button below and discover why AIMM is the perfect fit for you to elevate and jump start your professional singing career.