Vocal Performance School and Degree Program in Jonesboro, Ga
The Atlanta Institute of Music and Media provides students from Jonesboro, Ga with an unmatched instructional environment and vocal performance degree program for talented vocal artists and singers.
If you have a dream to obtain a career as a vocal performance artist then our music school is where you need to be. We welcome singers from Jonesboro to join us so we can help make your dream become a reality.
This unique blend of talent that our institute provides, will help expose your reach to fresh experiences and broaden your technique to new levels of expertise from around the world.
Musical Incentives Surround the City of Atlanta
You will not find an institute that is comparable to AIMM's astounding accomplishments and most renowned musical legends teaching you the tricks of the trade.
Our Jonesboro Music School is surrounded by musical fame while starring in a production of films and t.v. frenzies throughout the city.
Since 2008, this incredible city has been on fire earning the celebrated title "Hollywood of the South."
The quickly growing and prosperous city is packed with career advancement and networking possibilities right at your fingertips.
In fact, many of AIMM's alumni went straight to the top and are now working with artists such as, T.I., Rick Ross, Ludacris,Tyler Perry, Jennifer Holliday, and many more.
There is never being a dull day in Atlanta, which means the music scene allows students to experience unimaginable avenues broadening their vocal careers beyond the norm. At AIMM we have paved the path for hundreds of vocal artists and we invite students from Jonesboro to accomplish the same.
Our Students From Jonesboro will be close to:
Record labels

Acclaimed recording studios

And all other aspects of the music and recording industry
The Nation is Continually Affected by the Musical Spirit of Georgia
Atlanta has evolved into the new "hot spot," the market for media business has
broadened beating out Nashville and larger cities all over the nation.
Georgia's growing music industry helps to better serve vocal students from Jonesboro with a wealth of talent, expanding digital media infrastructure, production facilities, live music scene, and music education opportunities.
Vocal talents from all walks of life flock to our area with unlimited inventiveness right at their fingertips filled with endless possibilities.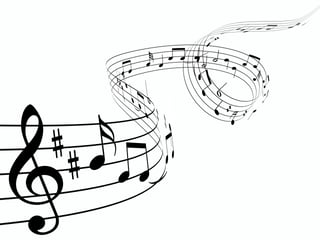 The Vocal Performance Art Students Excel in:
Note recognition

Ear training and development

Basic of directing,

Philosophy of music

Practical music

Voice methods

Music genre, and acoustic training
The goal of the program is designed to establish your unique vocal technique as well as confidence in your musical abilities to become a tech-savvy industry professional.
You will learn how to develop an individualized artistic voice, vocal control, and performance practice through rigorous training targeted on technological and musical studies.
Our Vocal Performance Curriculum Includes:
Classical and modern vocal instruction

Audio and video lab instruction

Live clinics featuring innovative engineers, producers, and music industry professionals.
The Atlanta Institute of Music develops its Jonesboro vocal performance students into successful singers and teachers
Many new vocal artists face the insecurities of producing riveting material, standing out to and attracting an audience, building a unique musical style, working the stage and effectively communicating with a live audience. At the Atlanta Institute of Music and Media we address all industry challenges both with hands-on instruction and performance workshops.

Our professional vocational instructors provide students with the instructional environment necessary to achieve their individualized musical goals. The vocal performance program is taught by professionals who are at the forefront of vocal output and performance in their field.
Their musical wisdom and knowledgeable backgrounds allows them to shed light on topics you can't learn from books and lectures. Additionally, our experienced faculty maintains a working relationship with some of the most renowned artists of our time.
Some of the artists to emerge from the Atlanta music scene, and who are based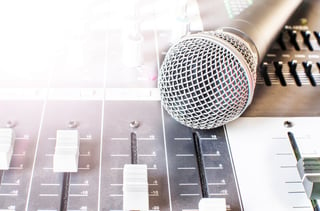 in Atlanta include:
India.Arie

Collective Soul

OutKast

Black Crowes

Butch Walker

TLC

James Brown

Toni Braxton

R.E.M and so many more
Our musical institute strives to transform lives through music giving you the gift of a lifelong engagement in your aspiring field.

There is an increased demand for performing arts activities and singing lessons across the world.
If you're an aspiring vocal performance artist from Jonesboro, Ga or have dreamed of becoming a singer, then the Atlanta Institute of Music and Media school has the degree program you are looking for.