What is a Music Producer?
What Does a Music Producer Do?
For musicians, one of the greatest joys in the world is creating a new riff, song, verse, or anything music-related. However, in its organic form, it is not always in the best condition for easy consumption.
So what happens?
That is where Music Producers come in.
If you love recording, editing, mixing, and mastering, chances are, your passions are aligned with the best music producers in the world!
Let's go a little more in-depth about Music Production and what that career choice entails.
What Are the Responsibilities of a Music Producer?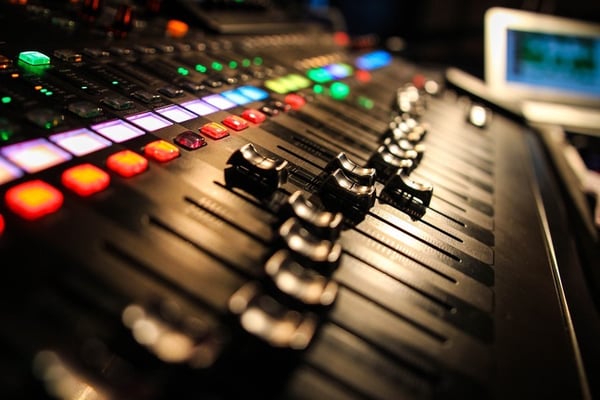 While the musicians and artists have control initially, once they step into the studio, they are in the music producer's realm.
Diving into specifics, music producers must be able to do the following:
Organizing the raw music into a structured, cohesive song
Calling the shots on when and how each section of a song is played
Individual sounds that are used and added
If necessary, the music producer is in charge of the engineer working on the track
If the trust is established between the producer and musician(s), they can have creative control in the creation of new music content within the song, which can include playing various instruments
Essentially, Music Producers are a mix of sound engineers and project managers.
It can be a hefty responsibility, but there is also the opportunity for a significant reward.
What Skills Do You Need to be a Music Producer?
There are plenty of people who have become proficient at GarageBand, Logic, and Pro Tools. But is being able to record and mix in these DAW software enough to transcend to a Music Production Career?
It depends. Remember, part of being a music producer is acting as a project manager.
Leadership, good communication, and a great ear for music are key components to success as a music producer.
In addition to these qualities, you must have great organization skills. Both in your studio and in the project you are working on.
How Do You Become a Music Producer?
If you have the passion for recording, mixing, mastering, and think you have the personality characteristics to succeed in the business, don't delay any longer!
Capitalize on your talents and skills by enrolling in the Atlanta Institute of Music and Media.
AIMM offers aspiring music producers a hands-on, immersive atmosphere where you will be taught by industry-leading instructors in exclusive studios.
Want more details on what AIMM's campus offers? How about...
Performance Hall
Recording studios
Media center library
Digital practice rooms
Computer labs
Practice areas
Private lesson rooms
A student lounge
Enroll in the School that Offers a Music Production Degree
Separate from the crowd and attend a Music College that puts your best interests forward.
Receive a hands-on music production education and develop life-long networking connections at the Atlanta Institute of Music and Media.
To learn more about the Music Production and Audio for Media Associate Degree, click the link below!
Additional Resource: