12 of the Greatest Keyboard Players Ever
Keyboardists often don't get the love they deserve.
The pianos sit at the back of the stage during a concert, with the pianists skillfully playing while the singers and guitarists steal all of the love.
However, this article will allow the keyboard players to take their turn in the spotlight. The task at hand today is listing 10 of the best keyboardists of all time.
No, these are not the only great keyboardists. These are ten of the greatest keyboardists.
However, if you disagree with who made our list or want to show some love to additional keyboardists, let us know in the comment section!
But now, let's take a look at our top 12 keyboardists of all time.
Lonnie Liston Smith
The reason people adore Lonnie Liston Smith is because of his simplicity. He never tried to play circles around anyone, but his ability to just vibe was unmatched. Liston Smith performed with Miles Davis, Pharoah Sanders, and formed Lonnie Liston Smith and the Cosmic Echoes.
Many people connect with him because they think they could have BEEN him or been best friends or arch enemies because they have similar styles.
Oscar Peterson
Known as the "King of Inside Swing," Peterson made a lasting impression in the genre of jazz. The Canadian pianist and composer won seven Grammy awards along with a lifetime achievement award from the Recording Academy.
In addition to performing, Peterson loved teaching passionate musicians, as well. He was head of Advanced School of Contemporary Music in Toronto for half of a decade.
He even has his own festival named after him - the Oscar Peterson International Jazz Festival.
Richard Wright
Richard Wright is one of the most famous rock keyboardists for his keys magic and backup vocals in the legendary prog band Pink Floyd.
Besides playing keyboards and singing backup vocals, he was also a composer and songwriter.
Wright was highly experimental and incorporated sound effects into his tracks that helped give Pink Floyd their unique style.
Frank McComb
Frank McComb was an R&B, soul, and jazz keyboardist.
After flirting briefly with Motown and Columbia, McComb looked to take his keyboard skills to indie label Malibu Sessions.
With them, he cut "The Truth," featuring Billy Preston. Soon after, Frank would begin releasing through his own record label, Boobescoot.
He won the SoulTracks Readers Choice Award for Best Album.
Ramsey Lewis
Ramsey Lewis was a fantastic keyboard player and a giant in the jazz community. Maurice White, the leader and spiritual advisor of Earth Wind and Fire, was his original drummer.
White constantly gives props to Lewis as the one who taught him how to make meaningful music that moved people.
White later produced a record for Lewis, called "Sun Goddess" in 1974.
Keith Emerson
Keith Emerson was never afraid to take risks, which often resulted in a delightful keyboard sound.
Emerson could play the heck out of a long and complicated run and simple, elegant melodies alike. He played for several bands, but he really found success playing with Nice and ELP.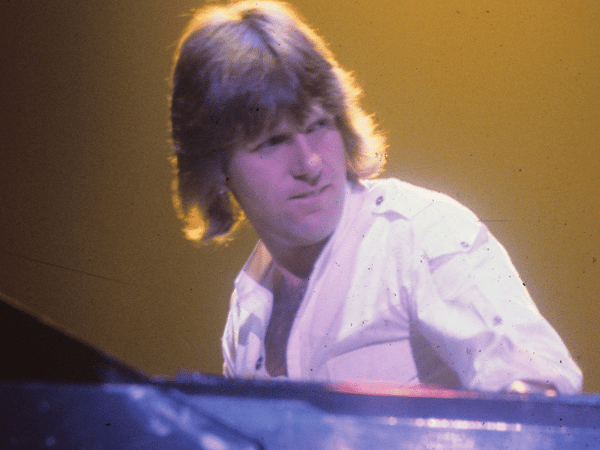 Billy Currie
If anyone wanted to take credit for bringing synthesizers back into fashion, Billy Currie could. Currie was also a skilled violinist and pretty handy with a synth. Currie joined the band Ultravox in 1974 and helped define the sound of the new wave.
Gary Numan enlisted Billy Currie after John Foxx left for greener pastures. Foxx would re-appear with Ultravox when they reformed with Midge Ure on vocals.
Currie used ARPs, Moogs, and OSCar synthesizers to create instantly recognizable lead lines and strings passages that would go on to inspire a generation of synthesists.
Elton John
With over 300 million records sold, it's no surprise that Elton John is one of the best-selling musicians of all time. The English pianist has been creating memorable melodies and hits for decades.
From the success of "Tiny Dancer" in the 1970s to his extravagant outfits during the glam rock 80s to composing The Lion King's "Can You Feel the Love Tonight," Elton John has worn many hats in the music industry.
Just in the 1990s alone he was inducted into the Rock and Roll Hall of Fame and Knighted by Queen Elizabeth II in 1998! He also puts immense work in on behalf of the LGBTQ community.
Jimmy McGriff
To some people, playing the keyboard or an organ are two different things.
Every now and then, though, someone comes along that figures out how to settle those differences and merge the two to create a unique sound.
McGriff's timing is impeccable, and he can make the most unusual decisions in the most exciting situations and vice versa.
Listening to Jimmy McGriff has helped many people understand Neal Evans's concept of playing a lot because of his knowledge of playing bass, melody, and harmony.
It's intense, and all keyboardists who want to learn Jazz and Funk Organ should listen to him.
Stevie Wonder
One of the most popular names on our list is Stevie Wonder. Starting his recording career at the age of 11,
Stevie Wonder is a famous American keyboardist and a former child prodigy.
Stevie Wonder became one of the most creative musical figures of the 20th century and produced hit songs like "Superstition," "My Cherie Amour," and "You Are the Sunshine of My Life."
Bernie Worrell
Bernie Worrell had a noticeable talent for the piano at a young age. Worrell started playing piano when he was just three years old. He was the founding member of the American funk band Parliament-Funkadelic and was inducted into the Rock and roll Hall of Fame in 1997.
Like some of the other keyboardists mentioned, Worrell also played a mean organ and synth.
Ray Charles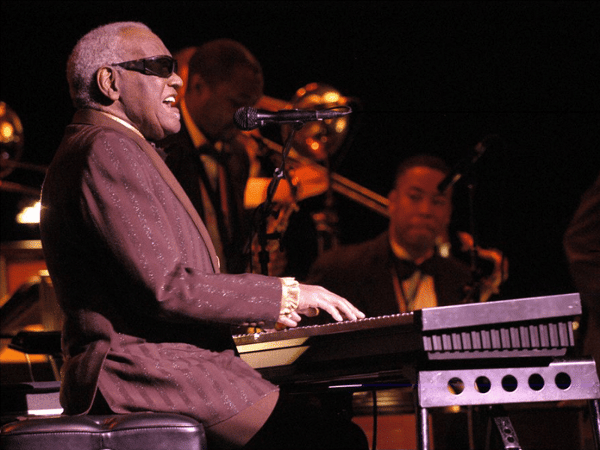 Similar to Stevie Wonder, this is the one name on the list everyone has heard of. Ray Charles isn't just one of the greatest keyboardists of all time, Charles is also one of the greatest overall musicians of all time. He was blinded in childhood due to glaucoma but that hasn't slowed him down one bit.
He dipped a toe into all kinds of genres, from jazz to gospel to R&B to country. Ray Charles served as an inspiration for many other excellent musicians who came after him.
How Can You Join this List?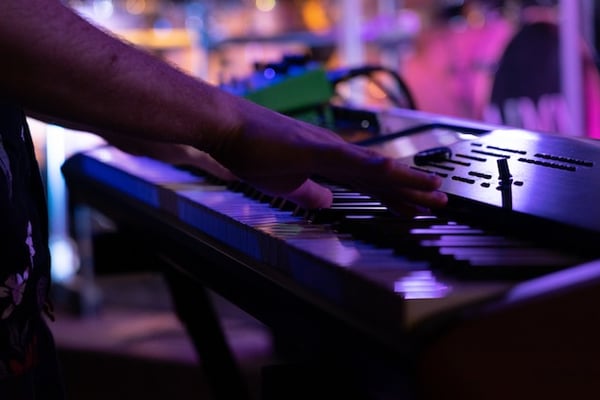 There's no such thing as an overnight success. If you want to join a list like this someday, you have to be dedicated and put the time and energy into perfecting your craft.
Essentially, there is no substitute for time with your keyboard. If you're a beginner keyboardist, we have a great article breaking down the top keyboard brands.

And while you're working on your keyboard skills, why not do it somewhere you'll be inspired, elevated, and educated?
Put yourself in an immersive music atmosphere with instructors and like-minded musicians. The Atlanta Institute of Music and Media offers the following programs for keyboardists:
At AIMM, you're truly joining a music community with endless opportunities and industry connections. Click the button below and discover how AIMM can benefit your career today.