Why Does Music Affect Our Emotions?
Music has been around since the beginning of time.
Our earliest ancestors chanted, sang, danced, and beat on hand-made drums. Music has always been an integral part of the human experience.
From the early days of singing around campfires, until today where the music industry pulls in $43 billion a year, music has always been around.
Can you envision a life without music?
A world where your favorite musician is a doctor or lawyer, or construction worker because music doesn't exist?
A life where you can't turn on your favorite workout playlist for the gym? Or the pump-up song to boost your confidence for your big presentation?
If you can't, you are definitely not alone.
Music affects us on a much deeper level than just something that is good or fun to listen to.
Much like the food we eat, music has an impact on our brains and even our bodies. Researchers have pondered the possible therapeutic and mood-boosting benefits of music for centuries.
In the article below, we'll discuss how music can actually affect our mood.
How Does Music Affect Us?
The Journal of Positive Psychology conducted a study in 2013 that found that people who listened to upbeat music could improve their moods and boost happiness in just two weeks.
During the study, participants were instructed to try to improve their mood, but only found success when they listened to the upbeat music of Copland instead of the sadder tunes of Stravinsky.
And a happier mood goes beyond just feeling good.
Happiness has been linked to the following:
Better physical health
Higher income
Greater relationship satisfaction.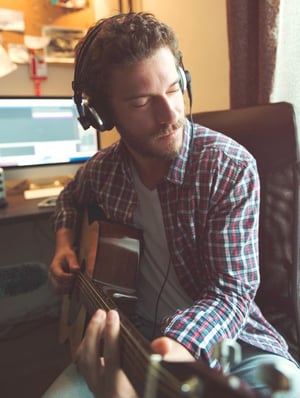 Music As Therapy
This study aligns with the larger arena of music therapy.
The American Music Therapy Association reports that music therapy programs can be designed to manage stress, enhance memory, and alleviate pain.
It's surprising at first to hear that music can help people deal with physical pain, but the research backs it up.
A study in 2015 found that people who listened to music before during, or after surgery experienced less pain and anxiety compared to those who didn't listen to music.
The people who listened to music didn't need as much pain medication.
The study was extensive; researchers looked at data from 73 different trials involving more than 7,000 patients.
The people with a more significant reduction in pain, with less of a need for pain medications, got to pick their own music.
Music is non-invasive and cheap, so it should be available to everyone undergoing surgery.
Music can also help with chronic conditions.
A review in the World Journal of Psychiatry Trusted Source found that music therapy can be an effective treatment for mood disorders related to neurological conditions.
These conditions include Parkinson's disease, dementia, stroke, and multiple sclerosis.
After reviewing 25 trials, the researchers found that music is a sound therapy to potentially reduce depression and anxiety, as well as to improve mood, self-esteem, and quality of life.
They also didn't report a single adverse side effect, making it an extremely safe treatment.
If you're looking for more ways to see first hand how music can be a powerful contributing factor to mental health, check out what Alive Inside is doing for
Music Boosts Our Moods
The simple act of listening to music can create health benefits, so it should go without saying that creating music can be effective therapy as well.
Researchers from the U.K. found that a unique orchestra for people with dementia helped improve their mood and boost their self-confidence.
The orchestra is one of several research projects done by the Bournemouth University Dementia Institute that demonstrate that people with dementia can still have fun and learn new skills.
Eight people with dementia, along with several caregivers, participated in the project, along with students and professional musicians.
The orchestra has been life-changing for everyone involved, and the project has done a fantastic job at challenging the negative perceptions of people diagnosed with dementia.
Music touches everyone, whether you're just a listener or if you're playing it.
If music can alter the moods of people with dementia, just imagine what the right music can do for you.
Music Changes The Way We Perceive The World
In experiments where people looked at a happy face or a sad face, the music they listened to affected how they perceived it. It influenced what they saw.
If you were listening to happy music, a more neutral face was more likely to be viewed as happy, and vice versa.
Music can also stir up old memories without the intention of doing so, bring back old emotions that were experienced at the time, shaping how we feel in the present moment.
If you've ever listened to any kind of music, you know your body can react in several different ways, such as:
nodding your head
tapping your feet
snapping your fingers.
The beat of the song you're listening to can even influence your heart rate, and when people sing together, their breathing often becomes synchronized, producing positive emotions.
These things happen because musical patterns affect our auditory cortex, which is part of the neural reward system and other areas involved in memory and emotion.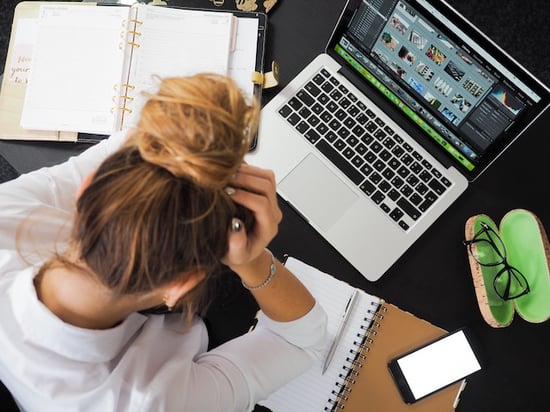 Feeling Down? Just Press Play
Next time you're feeling down, just press play on some upbeat music.
The music will pick you up and put a smile on your face.
Even better, remember back to a specific time in your life. A time you were really happy.
Then, try to remember what music you listened to back then, and play that.
You will be flooded with the emotions you experienced at that time, affecting the way you experience the world around you in the present moment.
Create Music and Bring the World Joy
If you like the idea of creating music and bringing happiness to people around the world, then just contact the Atlanta Institute of Music and Media.
AIMM helps musicians and music producers break into the music industry and raises their opportunity of achieving professional success.
Just look at AIMM alum Turbo the Great or Kesha Lee.
AIMM now offers Online Music Certificates, too! Learn more about AIMM and how you can benefit from a music degree by clicking the link below today.