Set Yourself Apart and Make Your Mark on the World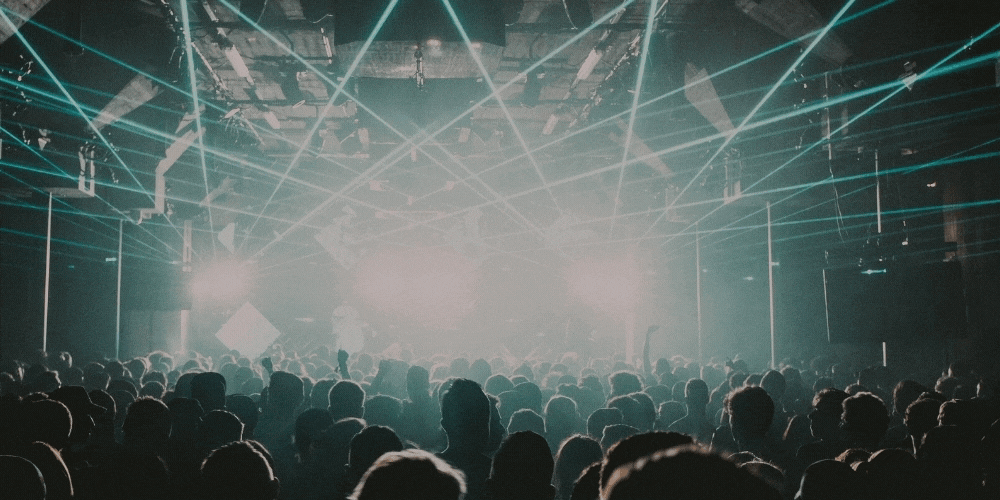 Liverpool Music Degree Programs
If you're looking for one of the best music schools in Liverpool we are happy to tell you that you're in the right place.
Our Music and Media School offers the Associate of Applied Science Degrees in Music Production and Audio for Media and a Music Technology Associate Degree with a concentration in:
Do you want a successful music career?
The first step is to acquire skills to advance your musical aptitude in your focus area and gain knowledge in the field of recording and engineering in order to expand career opportunities.
Understanding various aspects of music, from the instrumentation side to mixing and mastering, is crucial in today's music landscape.
AIMM graduates are prepared to step into positions of the most in-demand art today, including live event and studio recording, music composition, and performance, audio engineering for music, gaming, film, television, and more.
Students may choose to complete the degree programs in 24 months of full-time attendance, or in an accelerated time frame of 18 months.
Students must also demonstrate proficiency on the instrument of their focus as described in our admissions procedures.
Additional Services Our Music College Offers Liverpool Students and Alumni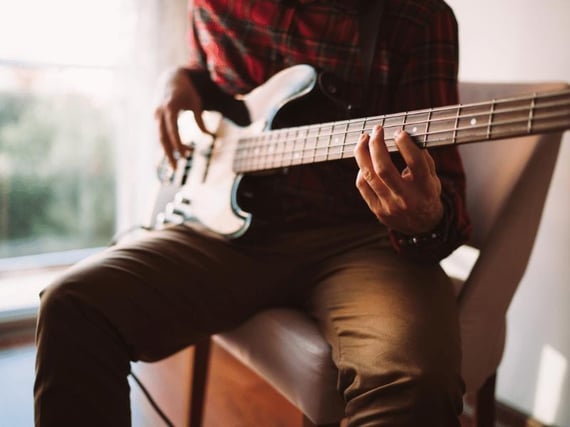 Our Music and Media School offers students a fast-paced learning environment outfitted with state-of-the-art production, audio, video equipment, special workshops, and exceptional education content.
This is where musicians need and want to be.
We put music education on the highest platform possible. We know that creative-minded individuals that want to create music need a place where they can reach their full potential.
We provide Liverpool students with the necessary tools for rapid progress, mastering their instruments of choice, and the ability to learn valuable music production techniques.
As a confident and intelligent musician, our students will be capable of handling more demanding and better-paying jobs in a competitive market. Become the ultimate music producer or pack the O2 Academy.
Combining what you learn along with your personal style, you'll build remarkable confidence and unlock your musical talents, creative potential, and technical skills.
AIMM's instructors are industry professionals and offer valuable music insight to our students. Learn more about our faculty of music here.
Below we listed a few of the many resources and benefits that we provide that are necessary for our United Kingdom students to advance their careers.
Important note: Due to these difficult times surrounding COVID-19, we want to give students 100% peace of mind and allow our singers to have complete control over their learning experiences.
Therefore, AIMM's programs can be taken online, on-campus, or hybrid.
Work-Study Programs: Students with financial needs have the opportunity to get a part-time position within our campus departments.
Vast Musical Curriculum Experience: Students can experience incredible music flavors from all different genres including, Jazz, Classical, Rock, Folk, Blues, and R&B.
Job Placement Upon Graduation: During the final quarter of attendance, our students in Liverpool work with a Placement Specialist to produce a resume, and begin exploring in-field employment opportunities

.
Become a Music Graduate and Work with High Status Talent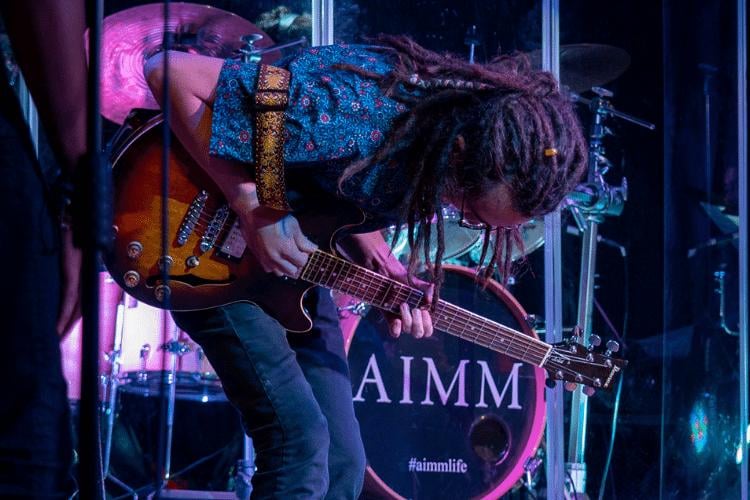 Whether you are interested in Rock, Hip Hop, Punk, Jazz, EDM, or funk, so many new doors open for you after you graduate from AIMM. We truly value a strong musical community. Some of the musical artists and companies our graduates have worked with:
Artists:
Kandi

Snoop Dogg

Brandy

Ludacris

Ciara

Beyonce

Rick Ross

Justin Bieber

Mary J. Blige

Childish Gambino

Mariah Carey

Lil Uzi Vert
Companies:
Honeywell

Nickelodeon

Cartoon Network

Comcast

Aflac
Join Successful Alumni
AIMM has assisted many alumni in finding successful and sustainable music careers. Three alumni we want to highlight include:
KEYZBABY - Producer
Jay Foye, aka KEYZBABY, is an AIMM alumni that co-produced the current #1 song in America, WAP.
Kesha Lee - Engineer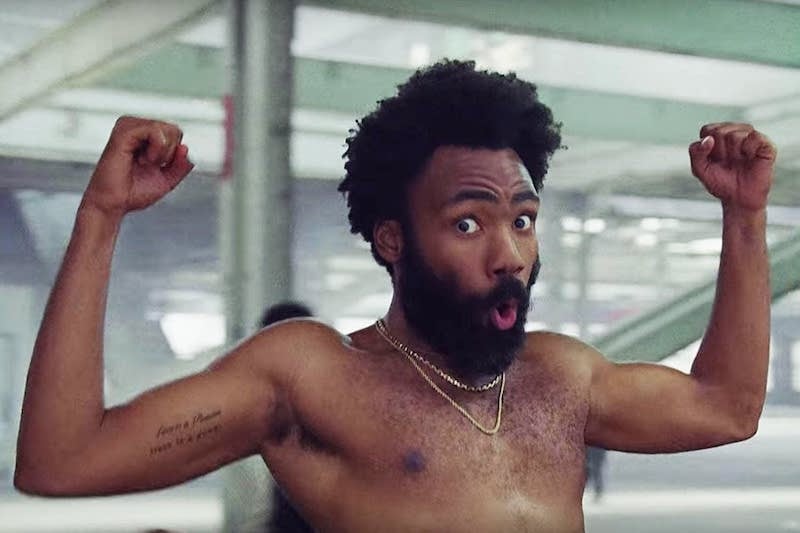 Kesha Lee is an engineer who earned a Grammy for her work on Childish Gambino's song, This is America.
Tosin Abasi - Animals as Leaders
Tosin is a phenomenal guitarist. He founded the band, Animals as Leaders, and even has his own line of guitars.
What goals and achievements will you accomplish when you attend an accredited Liverpool Music College like AIMM?
100% Online Music Certificates
We understand that AIMM's campus may be a little far from Liverpool, so why not take advantage of our online music program?
This way, you can still attend our accredited music college and stay safe (especially during the current pandemic).
AIMM is an online music university that is excited to offer music students in Liverpool a world music perspective that will help develop new and existing skills and lead to successful music careers.
For all musicians and producers looking to expand their music education online, AIMM is one of the best music colleges to attend.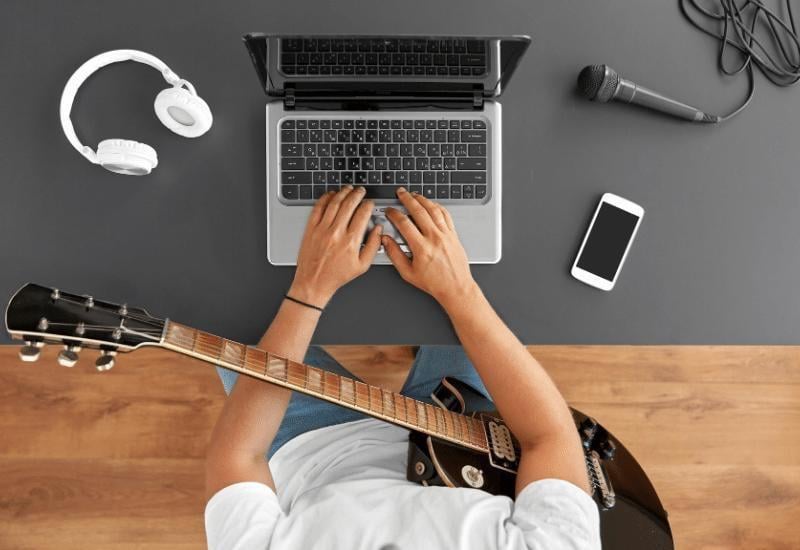 AIMM offers the following certificate programs:
With the Online Certificate in Music and Technology you are also offered a Focus in one of the following:
Our Online Music and Tech Certificate with a Focus in Guitar and Bass are currently enrolling.
Our music school's certificate program expands student's musical capabilities and exposes them to a diverse range of musical styles, experiences, and backgrounds.
Students will take four levels of music theory, a Music Business course, which covers contracts, marketing and everything the working musician needs to understand about the business of music. These music lessons are vital for musicians that want to elevate their performance abilities.

The Music and Technology Certificate can be completed in 12 months in full, or in 24 months as a part-time student.
Are you more interested in mastering an instrument? If that is the case, then AIMM's Music Certificate is perfect for you. Choose to focus on either guitar, vocals, bass, drums, or keyboard and you can complete this certificate in one year.
If you decide to want to move onto the Music and Technology Associate Degree upon completion, all of your completed music lessons will seamlessly matriculate, giving you a head start!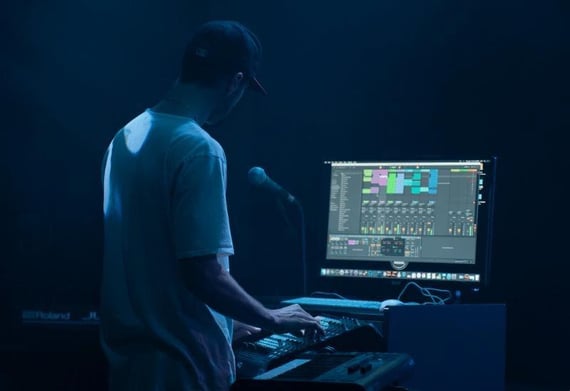 Student Checklist
Proof of Funding and Tuition Payments
Music Students wishing to gain admission to AIMM must prove that they can afford the entire cost of attendance, which includes music tuition plus living expenses.
All documentation from applicants must be clearly legible. Liverpool applicants must submit:
Bank statements less than 3 months old showing a minimum amount of the equivalent of $41,808 USD.
If the statements are not in the student's name, the person whose bank account it is must submit a notarized letter of support.
If the student has a sponsor who will be supporting the student financially (either fully or partially) while in the US, that sponsor must provide an affidavit of support or a notarized letter of support.
Students will be required to complete an I-901 and pay the I-901 fee. More information is available at https://www.fmjfee.com/
Students must pay their tuition and fees in full for each level no later than the Thursday before classes start in order to continue enrollment. Failure to meet the payment deadline may result in termination of enrollment.
International students are generally not eligible for federal financial aid; only US citizens and certain eligible non-citizens can apply for federal loans and grants. You can get more information here: www.studentaid.ed.gov
If You Attend On-Campus
Some musicians thrive better in a hands-on atmosphere, which is completely understandable. Attending music schools like AIMM provide a unique and captivating music environment.
If you want to enroll in the best music school for Liverpool musical artists, it is important that you bring the following items to your admissions counselor or the registrar before you start classes:
Passport (visa and biography pages)
I-94
I-20
AIMM is located at: 2875 Breckinridge Blvd #700, Duluth, GA 30096
Frequently Asked Questions
If your application is accepted, you'll be required to complete an entrance exam and submit a video submission.
AIMM is unique in that we offer a singular program that combines organic instrumentation with music production techniques.
For our online music program, you will master an instrument of choice (Guitar or Bass) and learn the best insider techniques for tracking, mixing, and mastering like the pros. As an AVID Pro Tools Training Partner, AIMM utilizes the best software and strategies to ascend your skillset as an optimal and well-rounded musician in today's landscape.
We make music academics fun, yet focused.
AIMM currently administers the following Title IV Federal Aid Programs:
Federal Pell Grant

Federal Direct Loans

Federal Direct PLUS Loans.

Once a student has been accepted for admission to AIMM, and has applied for Federal Financial Aid, their Financial Aid File will be processed.
All Federal Aid Applications and required supporting financial documents must be submitted at least 30 days prior to the student's first day of class.
The program can be completed in 12 months (4 quarters) of full-time enrollment, or 24 months (8 quarters) of part-time enrollment.
Financial aid is available for those that qualify.
When you graduate from AIMM, career opportunities include:
Director of Audio Events
Director of Visual Events
Music Producer
Sound Engineer
Audio and Lighting Technician
Audio Engineer
Music Center Owner and Entrepreneur
Audio Visual Specialist
Professional touring singer
Music Performance
Professional back-up vocalist
Studio recording vocalist
Classical singer (opera and/or recital)
Classical Music Artist
Music Ensembles
Music Therapy
Professional singing instructor
Professional musician
Accompanist
Musical Theatre Performer
Artist Director
Piano Guitar Tuning Professional
Music Instructor/Teacher
Private Lesson Instructor
University or College Music Instructor
Professional Recital Keyboardist
Band director
DJ
Yes, AIMM's studios and computer labs are outfitted with all the hardware and software required to complete students' coursework.
AIMM also offers the purchase of an additional "Tech Kit". The "Tech Kit" is not included in the cost of tuition, it is an optional expense if a student would like to outfit their home workspace with our suggested hardware and software.