The 2015 Forbes list of the world's richest musicians had Dr. Dre at number one. The hip-hop legend got his start when his hip-hop group N.W.A. released their album Straight Outta Compton.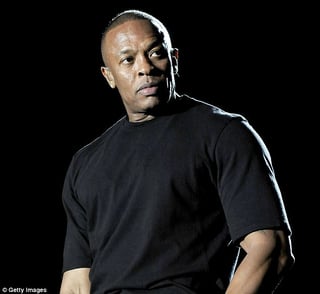 This ground-breaking album pioneered the way for the "gangsta rap" genre, with explicit profanity and violent lyrics.
Since the late 80's, Dr. Dre has accomplished more than creating an entirely new genre of music, though. He founded Aftermath Entertainment and had become one the of greatest and most well-known record producers. Two of his biggest success stories are Eminem and 50 cent. He signed both artists before they became famous and produced all of their first albums.
The next endeavor Dr. Dre pursued was in electronics. He used his brand appeal to create an elite pair of headphones so that people could enjoy music the way it was meant to be heard. He eventually sold the company to Apple for a cool three billion dollars, adding to his fame and fortune.
The 3 Main Concepts that Made Dr. Dre So Successful were;
1. He Knew his strengths and Pursued them
Dr. Dre never did well in school and never tried to be the academic he so clearly wasn't. He did know he had talent though and therefore created one of the most influential rap albums of all time and used that to change the ultimate direction of his life.
2. He Had an Eye for Talent
Despite the critics and the backlash he got from signing the white rapper, Eminem, he clearly knew what he was doing. Eminem went on to sell millions of albums and is one of today's most famous rappers.
3. He Created a Brand
It was critical for Dr, Dre to create brand appeal, and he did it well. Mostly everyone today recognizes the name Dr. Dre for at least one of his accomplishments. Whether they know him as the rapper on the influential rap album from N.W.A, or the founder of Aftermath Entertainment, who signed Eminem and 50 cent, or just because of the Beats Headphones that they listen to their music on. His name has become iconic in the music industry.
If you are interested in becoming a famous musician and audio producer like Dr. Dre, the Atlanta Institute of Music and Media can help guide your first steps in the right direction. Call our accredited music school today, or click on the link below for more information about our music production and recording program!