Picking the ten greatest guitarists of all time is an impossible task. There are so many greats that limiting it down to ten makes it inevitable that someone will be left out.
So, without further ado, in no particular order, here is the list of the top ten all-time greatest guitar players.
Table Of Contents

1. Jimi Hendrix- Hendrix was an American guitarist and singer. He's cited as one of the greatest guitarists ever to live. All of Hendrix albums were successful. No one merged the blues, rock and psychedelia with as much ease or wielded a guitar with as much charisma.
2. Jimmy Page- James Patrick Page is an English musician, songwriter, and record producer who achieved international success as the guitarist and founder of the rock band Led Zeppelin. Page's guitar sounds like six guitars, and the heaviness of his right hand is key to the instant recognizability of Led Zeppelin's sound.
3. Eddie Van Halen- One of the most skilled and innovative guitarists ever. Some even say he has the fastest right hand in the business.
4.Slash- Saul Hudson, known professionally as Slash, is a British-American musician and songwriter. He is best referred to as the lead guitarist of the American hard rock band Guns N' Roses, with whom he achieved worldwide success in the late 1980s and early 1990s.
5. Eric Clapton- Fluent in every blues style, Clapton is probably best known as the King of the Tulsa Sound. He's also among the most melodic of guitarists, using his solos to move a song along instead of stopping it cold.
6. Stevie Ray Vaughan- Stevie Ray Vaughan was an American musician, singer, songwriter, and record producer. In spite of a short-lived mainstream career spanning seven years, he is widely considered one of the most influential electric guitar players in the history of music, and one of the most prominent figures in the revival of blues in the 1980s.
7. David Gilmour- David Jon Gilmour is an English singer, songwriter, composer, multi-instrumentalist, and record producer. He obtained worldwide stardom through the band Pink Floyd.
8. Angus Young- Angus McKinnon Young is an Australian guitarist of Scottish origin, best known as the co-founder, lead guitarist, songwriter and sole constant member of the Australian hard rock band AC/DC.
9. B.B. King- He doesn't call his guitar Lucille to be cute. With King's emphasis on vibrato, she sounds like a real woman singing the blues.
10. Keith Richards- The most notable of Chuck Berry's many disciples is also the creator of more memorable riffs then anyone else in Rock 'n Roll. Just to name a few,"(I Can't Get No) Satisfaction" and "Start Me Up."
11. Chuck Berry- The father of rock-'n'-roll guitar, his staccato influence is still heard on most songs today.
Prince- He does a little singing, but Prince also plays a mean lead guitar. The solo on "Let's Go Crazy" is a frequently cited example of his frenetic style. Many other famous artists credit Prince as being one of the greatest ever.
If you are interested in enhancing your guitar skills at an accredited music school in Georgia, then the Atlanta Institute of Music and Media is perfect for you! Earning a degree or certificate in Guitar can help you increase your income substantially!
AIMM's Guitar Program is an excellent opportunity to meet life-long industry connections as long as advance your skill. AIMM even offers an Online Certificate in Music and Technology: Guitar Concentration, which is 100% online, so you can learn from the comfort of your home.
Click below to learn more!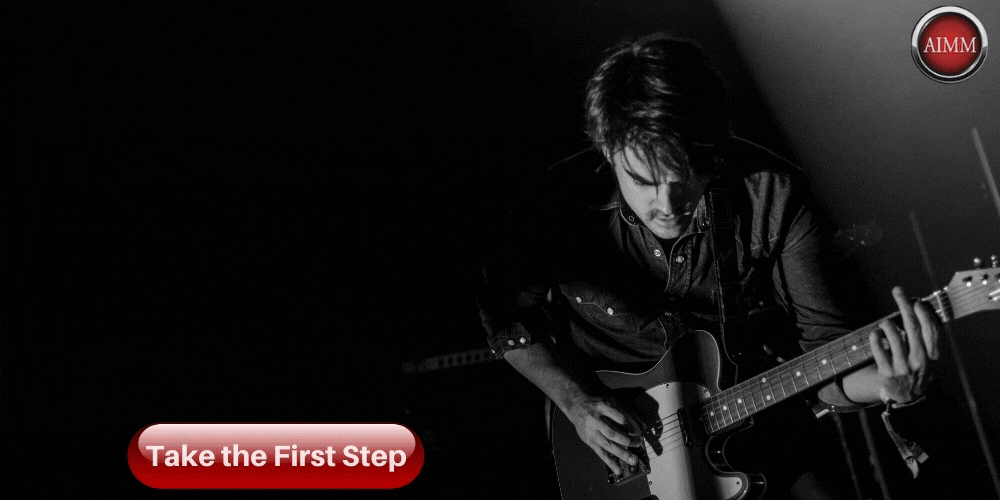 Think we left someone out? Leave us a comment below!
Additional Resources: