The 1990s was an exciting time for all forms of rock music.
The big, crazy hair and eccentric clothing were replaced with a grungier style accompanied by more of an alternative rock sound.
Some of these bands transitioned from the wild 80s to a different sound in the 90s. Meanwhile, others are new bands that dove head first and defiantly made their mark in music history.
Go find your old denim vest and let's revisit these rockin' guitar riffs that spun around our heads well after the track ended.
Important note: Songs are listed chronologically by year of release, not order of preference.
Table Of Contents
1. Man in a Box - 1990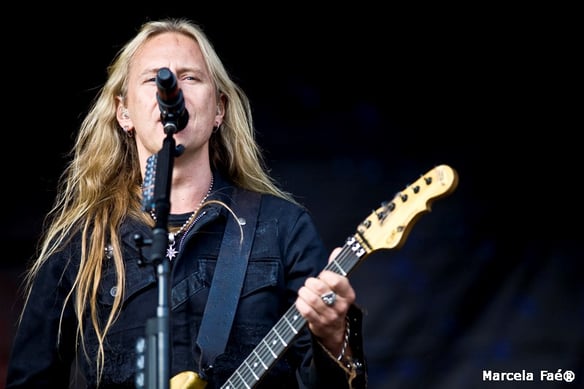 Artist: Alice in Chains
Album: Facelift
Guitarist: Jerry Cantrell
The Seattle rock band, Alice in Chains, released their debut album, Facelift, in 1990 which displayed what is considered their most notable song Man in a Box.
Carrying the theme of citizens having a limited perspective due to the government, the distinctive riff and melody at the start of the song, along with the talk box, leaves Man in a Box as an exemplary staple in 90s rock music.
2. Enter Sandman - 1991
Artist: Metallica
Album: Metallica
Guitarist: Kirk Hammett
Quite potentially the most iconic guitar riff from the 1990s, Hammett's riff in Enter Sandman is likely to stop and listener in their tracks and whip out their air guitar.
Already on their fifth album by 1991, Metallica already had a strong following which was only perpetuated further by Enter Sandman. The easily recognizable song went platinum in the United States and is still widely popular today.
3. Under the Bridge - 1991
Artist: Red Hot Chili Peppers
Album: Blood Sugar Sex Magik
Guitarist: John Frusciante
The 90s saw a shift in Red Hot Chili Pepper's music, from fast, hip-hop, and punky to a bit of a softer, funky rock sound (Californication), Blood Sugar Sex Magik still had their 80s essence.
However, the acoustic song Under the Bridge was instantly different and caught listeners attention. Frusciante's riff along with Kiedis' quieter vocals was an outlier on the album. He discusses feelings of loneliness and corresponding drug use which builds to the climactic ending, followed by a Frusciante solo that lingers after the song ends.
4. Smells Like Teen Spirit - 1991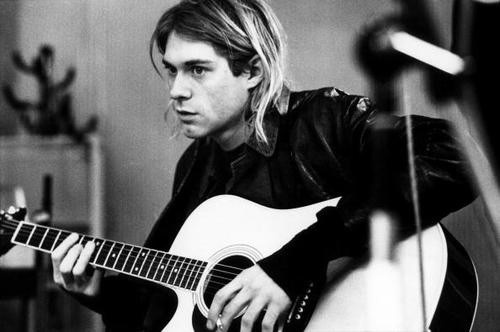 Artist: Nirvana
Album: Nevermind
Guitarist: Kurt Cobain
Falling into a list of many of Nirvana's hits, Smells Like Teen Spirits will always have a place in the heart of grunge music. From the opening moments to the softer verses, Cobain's catchy riff and play with dynamics created a song that helped define the 90s.
While it may be reported that Cobain himself started to lose interest in the song, with the assistance of his guitar work and vocals Smells Like Teen Spirit will always be a classic in 90s grunge.
5. Alive - 1991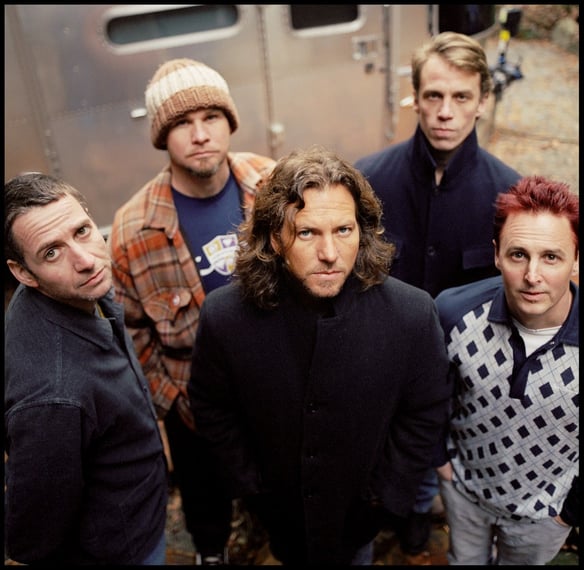 Artist: Pearl Jam
Album: Ten
Guitarist: Stone Gossard
Alive was the debut single for the Seattle rock band Pearl Jam. Not only is the riff in Alive distinctive, but the guitar solo is considered one of the best for its time as well. Alive was actually a demo before making its memorable release on the album Ten.
Riffs like the one used in Alive helped shaped the grunge sound that made 90s music what it is remembered for today and for their significance in music culture and history, Pearl Jam just recently entered into the Rock and Roll Hall of Fame.
6. Plush - 1992
Artist: Stone Temple Pilots
Album: Core
Guitarist: Dean DeLeo
Coming from the Stone Temple Pilot's debut album, Core, Plush has heavy head bobbing riff that pairs with Weiland's vocals perfectly.
Though the San Diego band has had multiple tragedies regarding members of the band, Plush continues to be a popular song with a distinct riff that stands the test of time.
7. Killing in the Name - 1992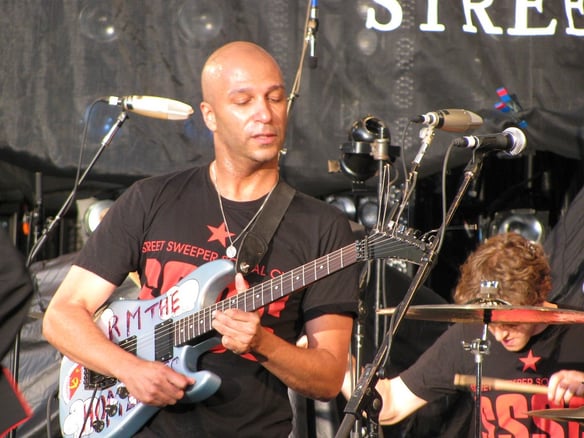 Artist: Rage Against the Machine
Album: Rage Against the Machine
Guitarist: Tom Morello
A mix of heavy metal, hip-hop, and punk rock, Rage Against the Machine knows no bounds. With a guitarist and activist in Tom Morello, who still tours acoustic from time to time promoting certain causes, this California band hit the ground running in the early 90s.
Killing in the Name has a strong police brutality theme and does not shy away from any F-bombs. The deep, drop D sound of Morello's riff powers the song and builds to the intense outro that ends the song in a way only Rage Against the Machine can.
8. Walk - 1992
Artist: Pantera
Album: Vulgar Display of Power
Guitarist: Darrell Abbott
The heavy metal band from Texas discovered the authoritative riff in Walk during their successful Cowboys From Hell tour. According to the bassist, Rex Brown, Abbott improvised the riff during a soundcheck, and it immediately stuck with the band.
Rather than pure speed, Walk's riff uses a sense of groove to stabilize and drive the song. This pushed the band forward from what was considered glam metal to groove metal.
9. Today - 1993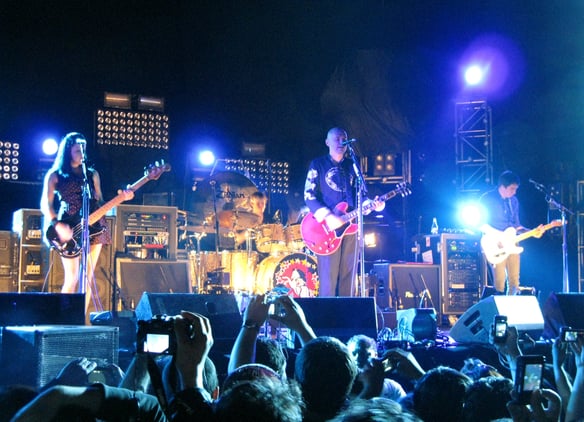 Artist: Smashing Pumpkins
Album: Siamese Dream
Guitarist: James Iha
Today was recorded on Smashing Pumpkin's second album, Siamese Dream. The Chicago based band's song is subtly about suicidal thoughts. The opening riff assists in the make-up of the song, in which the dichotomy of quieter and louder dynamics shapes the song as a whole.
The riff was actually added to the song later on in the creative process. For the benefit of Smashing Pumpkins and listeners all around the world, we are glad they added it.
10. American Jesus - 1993
Artist: Bad Religion
Album: Recipe for Hate
Guitarist: Brett Gurewitz
As an 80s punk legend coupled with their strong, unapologetic voice, Bad Religion entered the 90s strong with arguably one of their best songs in American Jesus.
The riff begins immediately and sets the tone for the entire song. Discussing topics such as war and religion, the song concludes with an outro also featuring the riff with the ironic lyrics, "one nation under God" over it.
11. Dammit - 1997
Artist: Blink 182
Album: Dude Ranch
Guitarist: Tom DeLonge
Before complete mainstream success, and famous drummer Travis Barker, the California band Blink 182 released the album Dude Ranch.
The band toured non-stop, and the result of their efforts came not their most famous song, but a song with an amazing riff that carries an immense legacy still today in the world of punk rock/pop punk.
Written by Mark Hoppus, the song has a quick paced tempo and riff sure to get stuck in your head.
12. Good Riddance (Time of Your Life) - 1997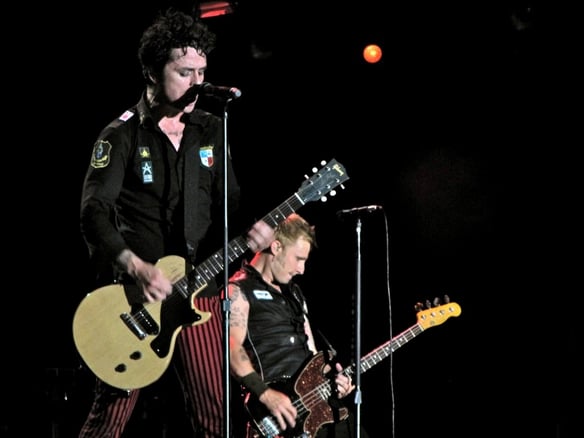 Artist: Green Day
Album: Nimrod
Guitarist: Billie Joe Armstrong
Though Green Day had been around since the 80s, it wasn't until the success of their albums Dookie and Insomniac that punched them into the United States consciousness.
Good Riddance caught everyone's attention, especially with their new radio play and compared to their faster punk songs. From the opening moments of the song with Billie Joe presumably hitting a wrong note and muttering an expletive, Good Riddance's acoustic riff is memorable and was probably your senior year high school's "class song" if you graduated from 1998-2005.
13. Song 2 - 1997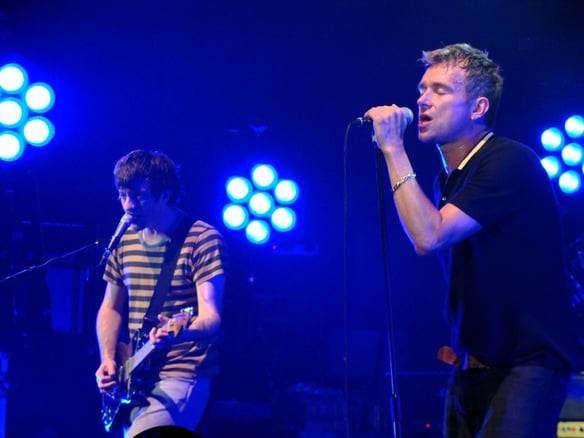 Artist: Blur
Album: Blur
Guitarist: Graham Coxon
Song 2 helped this British rock band gain a significant amount of popularity in the United States during the 1990s.
Known to your friends as most likely the "Woo Hoo" song, Song 2 has a catchy riff that keeps the song moving along and is certified platinum in the United Kingdom.
14. The Stone - 1998
Artist: Dave Matthews Band
Album: Before These Crowded Streets
Guitarist: Dave Matthews
Since hitting the scene in Charlottesville in 1991, Dave Matthews is known for taking a rhythm guitar approach while the sax, violin, or more recently electric guitar take the lead. However, his rhythms have always been unique and captivating, which he attributes to the music he experienced growing up in South Africa. The Stone is no exception.
The eerie riff starts alone and quiet before building with the saxophone and violin and whisks you along throughout the entire song.
15. Learn to Fly - 1999
Artist: Foo Fighters
Album: There is Nothing Left to Lose
Guitarist: Dave Grohl
At this point, no one is quite sure if there is anything Dave Grohl can't do. To be a part of two bands on this list (Nirvana), once as an established drummer and again as guitar/frontman is astounding.
Bridging the way to the eventual 2000s, Learn to Fly has less of a grunge feel and more of an alternative-rock feel. The riff hits right at the start of the song with a bang and is instantly recognizable.
Without a doubt, there are many more guitar riffs from the 90s that captured our attention and hold a nostalgic place in our hearts. These just happen to be 15 that we came up with.
Do you disagree?
Which songs would make your list?
Let us know below, and if you are a driven musician with a little experience, the Atlanta Institute of Music and Media has an excellent program for guitar players that is sure to expand upon the skill you've already developed and push your playing to the next level.
We know what you're thinking though, a music college is quite an investment, right? You're 100% correct, so why not get a taste of what AIMM can offer?
Right now, AIMM is offer a Free Online Intro Course. It's completely free and let's get get a sneak peek of what AIMMlife is all about. Click the button below to sign up (and take the course) for free!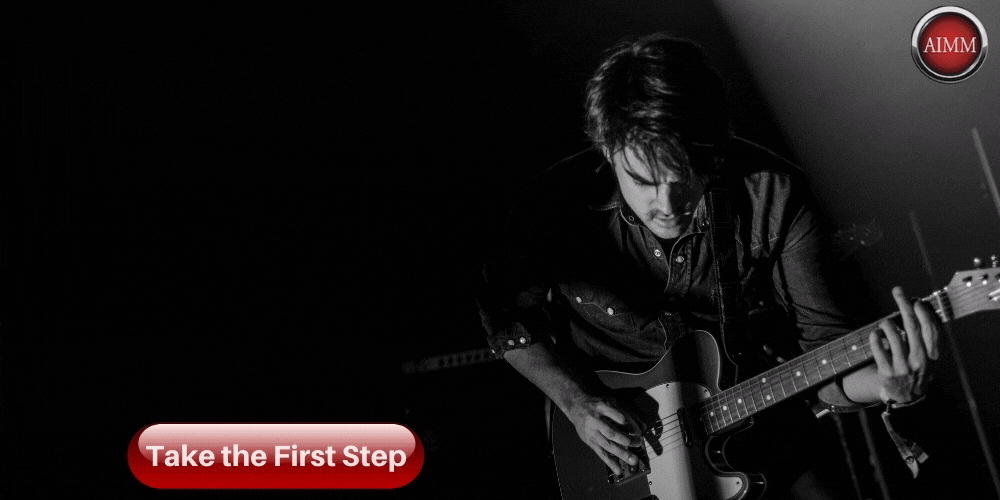 If you liked this article, check out: