Nostalgia is a powerful thing. There's nothing better than to sit back and reminisce over the good old days.
And there's nothing better than looking back at the music we love and remembering the first time we heard it and how it made us feel.
And there are certain parts of songs that bring back memories a little better than other parts. The guitar riff is one of those parts.
The good news is you won't have to travel too far back in your memory. We've already covered 15 of the best guitar riffs of the 90s and 15 of the best guitar riffs of the 00s, so today we are going to discuss 15 of the best guitar riffs from the 2010s.
Keep in mind; we are claiming these are some of the greatest guitar riffs, not the only great guitar riffs from the 2010s (and in no particular order).
Let's begin!
Arctic Monkeys - Do I Wanna Know? (2013)
Artist: Arctic Monkeys
Album: AM
Guitarist:
Jamie Cook, Alex Turner
If you've ever heard someone say that riff, "pops" and you weren't sure what they meant, check out Do I Wanna Know? by the Arctic Monkeys.
It's played at a little bit of a slack tempo, but that is exactly where it should be. The riff is simple, yet it is absolutely fulfilling and what the song needs.
The Black Keys - Lonely Boy (2011)
Artist: The Back Keys
Album: El Camino
Guitarist: Dan Auerbach
If this song doesn't make you want to get up and start dancing, then we aren't sure anything will. A major part of that is the inclusion of this riff.
An early entry in the decade of 2010's riffs, this Black Keys song is a groove that just won't stop.
Alter Bridge - Still Remains (2010)
Artist: Alter Bridge
Album: AB III
Guitarist: Mark Tremonti, Myles Kennedy
Many riffs are known for their simplicity. That isn't the case with Still Remains.
The note choice makes it pop, but the tempo and rhythm construct a groove that's one of Alter Bridge's most beautiful moments on record.
While Alter Bridge may be most closely associated with WWE Superstar Edge, their music (and this riff) certainly holds its own weight.
Black Sabbath - God is Dead? (2013)
Artist: Black Sabbath
Album: 13
Guitarist: Tony Iommi
Tony Iommi has done a world of good for the fans of heavy metal, and he isn't done yet.
On 13, Sabbath's latest studio album, Iommi proves that the talent for expressing the uncanny and the foreboding with a distorted guitar is undiminished by time.
Daft Punk ft. Pharrell Williams - Get Lucky (2013)
Artist: Daft Puk ft. Pharrell Williams
Album: Random Access Memories
Guitarist: Nile Rogers
Pharrell might get the majority of the attention for this song, but watching Nile Roger's right-hand as he plays Get Lucky might make you think it was spring-loaded.
Get Lucky's riff is an excellent example of disco-funk guitar's soft power in establishing rhythm, mood, and melody in song.
Muse - Reapers (2015)
Artist: Muse
Album: Drones
Guitarist: Matt Bellamy
The playing here by Matt Bellamy is phenomenal.
Bellamy's technical guitar ability is surpassed only by his immense imagination. However, Bellamy knows when to trust his instincts and hang the song on something simple, which shows in Reapers.
Foo Fighters - Rope (2011)
Artist: Foo Fighters
Album: Wasting Light
Guitarist: Dave Grohl, Chris Shiflett
Dave Grohl is no stranger to writing memorable guitar riffs. While some may argue the 90s and 2000s were more-so their hay day, the Foo Fighters came out strong in the 2010s.
The verse riff of Rope is 100% tension that's just waiting for the invigorating release of a chorus.
Tool - 7empest (2019)
Artist: Tool
Album: Fear Inoculum
Guitarist: Adam Jones
Fear Inoculum is a heady work of atmospherics.
Adam Jones occupies himself with the layering of textures and swells of feedback.
Then he'll play something like 7empest and pin it all on a succession of riffs bearing his unique rhythmic fingerprint, along with a glorious tone.
Animals as Leaders - Physical Education (2014)
Artist: Animals as Leaders
Album: The Joy of Motion
Guitarist: Tosin Abasi
The blend of melody with absolute precise rhythmic timing that AIMM alumni Tosin Abasi exhibits in Physical Education will get your head bobbing before you realize it.
It may not be the easiest riff to hum once it get's stuck in your head, so the only remedy is playing it back again and again!
Ghost - Cirice (2015)
Artist: Ghost
Album: Meliora
Guitarist: A Nameless Ghoul
Cirice is what you hear when you think about Ghost. The riff in Cirice isn't incredibly simple, but it has an eerie, automatic quality nonetheless.
There is a theatrical component to Ghost's music, and combining that with their riff-writing, like in Cirice, just makes for a great tune.
Polyphia - G.O.A.T. (2018)
Artist: Polyphia
Album: New Levels New Devils
Guitarist: Timothy Henson, Scott LePage
There is certainly an experimental and Zappa-esque playfulness happening in G.O.A.T, along with a peculiar jazz-metal sensibility.
Just watch the music video. The execution, confidence, and fun showmanship makes the riff more fun than ever.
Van Halen - She's the Woman (2012)
Artist: Van Halen
Album: A Different Kind of Truth
Guitarist: Eddie Van Halen
She's the Woman is a reminder that the Eddie Van Halen is just truly gifted at writing memorable and catchy riffs. You don't withstand the test of time without an otherworldly skill level, and he has it!
She's the Woman is no exception. His style is super-kinetic, employing pedal points, harmonic squawks, and little conversational asides.
Gary Clark Jr. - Bright Lights (2011)
Artist: Gary Clark Jr.
Album: Gary Clark Jr.
Guitarist: Gary Clark Jr.
Sometimes a riff can stand out and seem a little jarring. On the other hand, Clark can make a riff one with the song, letting it dissolve within the groove.
Bright Lights is another excellent use of space; just let it groove, and all will be well. If you haven't checked it out, we certainly recommend that you do!
Greta Van Fleet - When the Curtain Falls (2018)
Artist: Greta Van Fleet
Album: Anthem of the Peaceful Army
Guitarist:

Jake Kiszka
When you listen to When the Curtain Falls, you definitely can pull from other great riffs you've heard, but that doesn't take away from the conviction Jake Kiszka uses while rocking it.
Alice in Chains - Stone (2013)
Artist: Alice in Chains
Album: The Devil Put Dinosaurs Here
Guitarist: Jerry Cantrell, William DuVall
Ten seconds into this song you can easily tell it is an Alice in Chains tune. Coupled with the imagery in the music video, you get a sense of hardship that is quite haunting.
Jerry Cantrell is excellent at writing riffs that sound almost painful in the verses and resolving them in a chorus.
Create Your Own Amazing Riffs
There are, without a doubt, many more guitar riffs from the 2010s that captured our attention and hold a nostalgic place in our hearts.
These are 15 that we like looking back at the most.
How about you? What guitar riff brings back memories for you? Tell us below.
If you are a driven guitarist with an intermediate skill level, you need to check out the Atlanta Institute of Music and Media. AIMM offers guitarists the following program options:
AIMM combines instrumentation with beneficial music production techniques in their programs. That means you have the opportunity to master the guitar, along with learning how to record, mix, and master like the pros.
Don't live in the Atlanta region? The Online Guitar Certificate is 100% online!
If this sounds appealing to you, click the button below and discover how AIMM can benefit your music career. We're currently offering a FREE online course.
Click below and discover why AIMM is the perfect place to elevate your guitar skills today.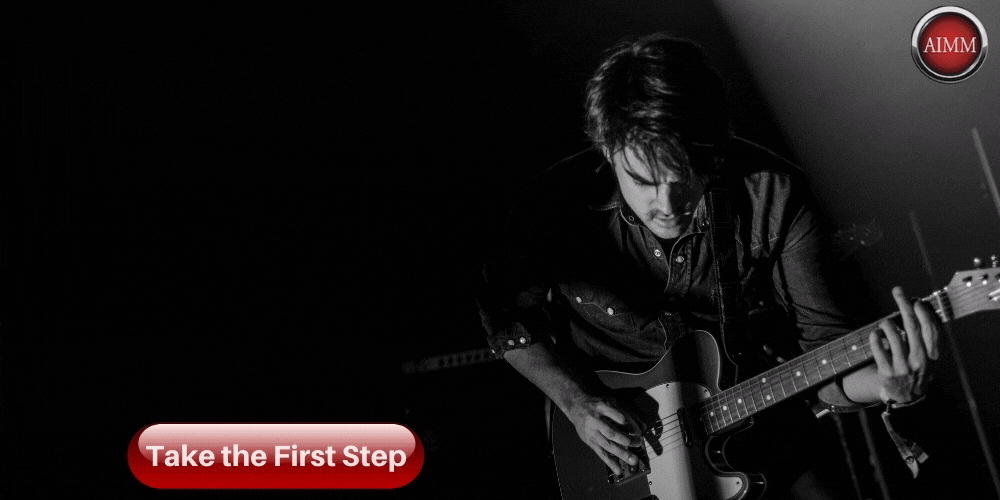 Additional Resources: