These famous songs have some of the best bass lines ever played.
Individuals interested in pursuing a career as a bassist should be aware of these musical geniuses and know not only how to play these riffs, but also some background on how they were created by the artist.
Knowing some of the more complicated bass lines and the circumstances under which they were written can
help develop you as a bassist. So, let's talk about some of the best bass guitar riffs that ever existed.
Below is a List of the Top 17 Bass Guitar Riffs of All Time
Every emerging bassist should be able to play these famous bass tracks. Therefore, in no particular order,
1. For Whom The Bell Tolls - Metallica
This song, based on the book by Ernest Hemingway of the same name, is another song played by Cliff Burton on Bass.
It is often mistaken for a guitar solo because of his unique style.
He uses a "light distortion" on his bass during the intro which gives it that unique sound.
2. Hysteria - Muse
This song is about a man stalking a woman and consequently losing his mind.
Chris Wolstenholme's genius bass line on this track has been voted as one of the best bass riffs of all time on countless lists.
MusicRadar rated it number one and wrote "Chris Wolstenholme certainly takes centre-stage with his intricate processed riff driving the singalong and providing a fat bedrock for Matt Bellamy's guitar histrionics."
3. La Grange – ZZ Top
Many people may not know, but this song was actually written about a whorehouse.
Many Texans knew about The Chicken Ranch, also known as Miss Edna's Boarding House in La Grange, Texas, and after the song was released and drew too much attention to the establishment and they had to cease operations.
Dusty Hill, ZZ Top's bass player, only had to play two cords, but the simplicity of the song was what made it so magical.
4. Killing In the Name – Rage Against the Machine
Believe it or not, 'Killing in the Name' was Rage Against The Machine's very first single. They wrote the song in 1991, which was a year before they released their first album
Rage's guitar player, Tom Morello, was actually giving a guitar lesson in his apartment when he accidentally came up with the bass riff for 'Killing in the Name'.
He was teaching the lesson on an Ibanez bass because his guitar had a locking nut that prevented him from being able to make drastic tune changes. That's when he came up with the line.
He stopped the lesson, pulled out a recorder, played the riff, and then resumed the lesson. The next day he went to a studio in North Hollywood to record the riff and the rest is history.
5. Schism – Tool
'Schism' was the first single off of Tool's album Lateralus. This highly-anticipated album was their first in five years.
This song is about the divisions in the church and how it used to be pure and good, but now it is corrupted.
6. Give It Away - Red Hot Chili Peppers
In an interview, the band explained that this song is about the theory "the more you give, the more you receive, so why not give it all away?"
As a side note, Anthony Kiedis has to sing the chorus "give it away" 68 times in the song.

7. Feel Good – Gorillaz
This song won the Grammy Award for Best Pop Collaboration With Vocals in 2006.
'Feel Good' is seemingly about all of the pleasures in life that make people feel good, including the darker side of pleasure, like drugs and addictions.
Although, during the chorus it seems to reverse that mentality and talk about loving others and stop thinking about the things that only make you feel good.
Therefore, the windmill is a reference to love making the world go round.
8. Money - Pink Floyd
Commonly misinterpreted as a song dedicated to money, 'Money' is actually about all of the bad things it can bring.
This album sold over 34 million copies worldwide, ironically making Pink Floyd a ton of cash.

9. Longview – Green Day
'Longview' was written by Green Day pre-fame.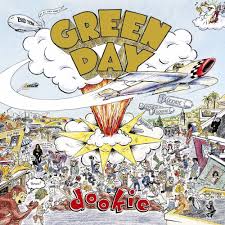 It is about being a loser that is bored lonely and homeless. Such was Billie Joe Armstrong at the time.
He was in a creative rut living on peoples couches, feeling kind of pathetic, he told VH1.
During a 1995 interview with Rolling Stone magazine, Mike Dirnt, the bassist of Green Day, revealed that he wrote the genius bass riff of 'Longview' while on an acid trip.
The next day, a sober Mike and Billie Joe struggled to remember the riff they had loved the night before.
So, what they could remember became the famous bass line of 'Longview', one of Green Day's first singles.
10. Another One Bites the Dust – Queen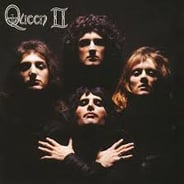 Queen's bass player John Deacon wrote this hit.
After visiting the studio of Chic and their bass player, Bernard Edwards, he was inspired to write 'Another One Bites the Dust'.
The band was originally hesitant to release it as a single, worried it was not going to be a hit, but after Michael Jackson heard it backstage at the Los Angeles forum, he convinced them it would be great.
The bands recalls, "Michael and all his brothers were all going, 'That's a fantastic track. You must release it.'"
11. YYZ – Rush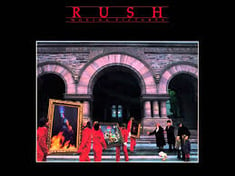 Did you know 'YYZ' is actually the airport code for Toronto's Lester B. Pearson International Airport?
Well, in case you didn't, every airport is assigned a unique 3 letter code, and YYZ is assigned to Toronto.
The name 'YYZ' was not chosen at random though, the intro to the song is actually Morse Code for the letters YYZ.
Geddy Lee's bass performance on this track has been praised by may and is thought to be one of the best riffs in rock history, it was even nominated for a Grammy in 1982 for the Best Rock Instrumental award.
12. Billie Jean – Michael Jackson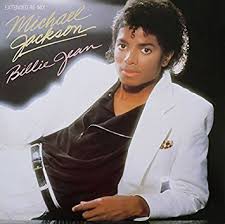 Ah, one of the most famous songs in pop history actually has one of the best bass riffs of all time.
Q magazine stated in 2008 that Jackson wrote this song in his home studio and took three weeks perfecting the bass line.
Although the lyrics are pretty obvious, this song is about a girl who claimed that Michael Jackson was the father of her child.
Jackson wrote the song about a woman who used to stalk him, and write him letters about a son she was convinced was his.
Jackson's producer, Quincy Jones, said that the woman was found lounging by Jackson's pool one day and she claimed that Jackson was the father of one of her twins, which was pretty humorous.
This track won two Grammy's in 1983, Best Rhythm & Blues Vocal Performance and Best Rhythm & Blues Song.
13. Roundabout - Yes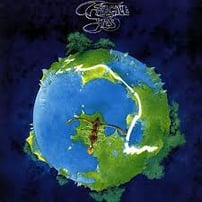 This track, written to be 8 minutes and 29 seconds was edited down to 3 minutes and 27 seconds to be released as a single and played on the radio.
Successful, it reached number 13 on the US Hot 100 list.
Although, when the band first heard the track on the radio, they were on tour and had not known about the radio edit, so were a little surprised to say the least.
Yes said, "When we first heard the 'Roundabout' single, it was on the radio. We didn't know it was released. We were busy being a band on the road, and then we heard the edit and we thought, wow, that must have been a big pair of scissors to edit that song."
14. Seven Nation Army – The White Stripes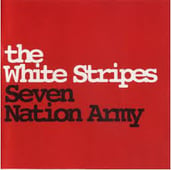 The White Stripes are a very unique band, frontman, Jack, and drummer, Meg, had people convinced for years that they were brother and sister.
They concocted elaborate stories about their childhood and growing up, and how Meg learned to play on Jack's drum set.
The truth is, they were actually husband and wife, and Jack took Meg's last name in 1996 when they wed.
To this day, they still refer to each other as brother and sister.
15. Orion – Metallica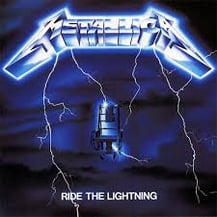 This instrumental, mostly written by bass player Cliff Burton, is one for the books.
Regarded as the greatest composition of his career, Burton claimed it was his favorite Metallica song, and it was even played at his funeral when he passed away in 1986.
Metallica's lead vocalist and guitarist, James Hetfield, even had the notes for the bass lines tattooed on his arm.
Cliff Burton's solos are commonly confused as guitar solos. The first of the two begins at 1:42 and ends at 2:13. The second is later in the song, and begins at 6:36 and ends at 6:55.
He achieved the opening sounds by using a wah wah pedal on his bass.
16. The Chain – Fleetwood Mac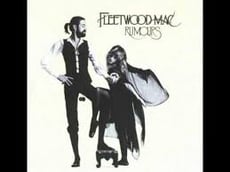 Stevie Nicks wrote 'The Chain' about fellow vocalist Lindsey Buckingham because their relationship was crumbling.
The famous bass line was written by John McVie, and he was originally planning on using it for a different track, but instead used it for 'The Chain,' having it come in at about the three minute mark.
The low bass in this song was used as the Grand Prix theme for many years.
Imagine if YOUR Bass Guitar Riff Made Our List
The indie music scene is a fantastic opportunity to check out talented musicians you may have otherwise never heard of...and that's our point. You may have never heard of them.
If you want to shine past the local music scene, one great way to make connections, elevate your bass skills, and meet network with industry leaders is by attending an accredited music college like the Atlanta Institute of Music and Media.
Whether you love rock music, popular music, or any genre in between -AIMM can help you take your bass playing to the next level.
Regardless if you're experienced, new, use an expensive bass, cheaper bass, fret or fretless bass, you can make a name for yourself after attending a bass guitar school.
AIMM offers bassists the following programs:
Music and Technology Associate Degree: Bass Concentration
Performance Certificate in Bass
Interested in just expanding your bass skills? The Performance Certificate is perfect for you. On the other hand, do you want to maximize your bass talents AND learn how to record, mix, and master like your favorite professionals?
The Music and Technology degree combines bass instrumentation with music production like no other music college in the country.
Don't live near Atlanta? That's not a problem.
AIMM offers the 100% online Music and Technology Certificate: Bass Concentration. This online bass certificate allows you to expand your skills and learn the best music production techniques all from the comfort of your home.
You even have the opportunity to earn your AVID Pro Tools Certification.
If you want your bass guitar passion to turn into a successful music career, click below to discover how AIMM can benefit your goals today.